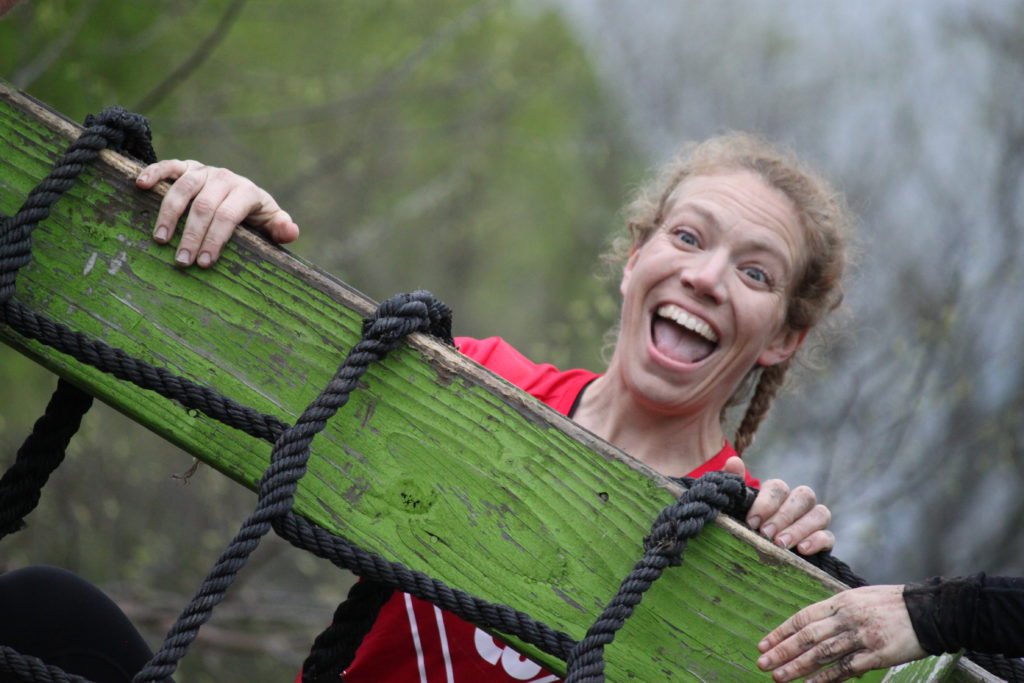 Ithaca Children's garden hosted The Tough Turtle on Saturday April 21st. The Garden came alive as racers climbed, slid, sprinted, and crawled their way to the finish line on a miraculously sunny day! Even the Tough Turtle Junior course was full of little racers having the time of their lives conquering challenges and supporting the Garden.
The event was a big hit made possible with the support and enthusiasm of more than 550 people, and raising more than $42,000 for Ithaca Children's Garden. This critical funding goes directly to supporting ICG's mission to inspire the next generation of environmental stewardship. To all who made it possible- THANK YOU!
A heartfelt hug of thanks goes out to our Title Sponsor, CFCU Community Credit Union for their tremendous dedication to this event for five years running!
A huge thanks to our Presenting Sponsors: Bangs Ambulance, Inc. for their Rescue Run obstacle and for providing on site medical service. to Travis and the crew at Ithaca Bakery for providing a delicious full-spread lunch.  Thank you to Jerry Dietz and C.S.P. Management for their year round support of the Garden.
Tough Turtle Jr. was made possible by: the Home Depot Foundation, David Balta, store manager, Luke Petrinec, assistant store manager, and the Home Depot crew for setting up and dismantling the course as well as hosting the wheelbarrow carpentry project.
Thanks to our Obstacle Sponsors:  Purity Ice Cream, Finger Lakes ReUse, Cayuga Medical Center, Renovus Solar, BorgWarner, Inc., Elmore Enterprises, Inc., Maguire Family of Dealerships, Paddle-N-More, and Iron Design for your hearty support.
Thank you to our media and video sponsors: The Finger Lakes Radio Group for publicizing the event and Ithaca Tompkins Regional Airport for funding video clips for our racers.
Special thanks to our Water Station Sponsors, Cinemapolis, Howard Hanna, Insero & Co. and Miller Mayer for keeping our racers well hydrated on a rare sunny April morning!
Heat and Mile Marker Friends: Tompkins Trust Company, Mighty Yoga and Boatyard Grill – you keep us going!
Our Friend Sponsors whose support makes the race day go smoothly: Gimme!, Finger Lakes Running Company, Planet Fitness and Mazourek Farms.
Thank you for raffle prizes from: Ithaca Marriott, Mighty Yoga, Rasa Spa, Maxie's Supper Club and Oyster Bar, The BoatYard Grill and Agava.  All our participants appreciate your generosity!Thanks to all our Tough Turtle racers, volunteers, and spectators.  A special thanks to all our FundRACERS, and those who gave to the cause by supporting Tough Turtle FundRACERS!  Thanks to all who are not named above.  We couldn't have done it without you!