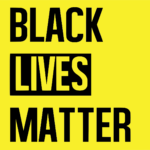 ICG stands with those fighting against systemic racism, police violence, and white supremacy. Read more on ICG's response to the fight for racial justice here.
The Garden is OPEN, for every child. As always our top priority is the safety of our guests, staff, and volunteers. For our reopening to be successful we will need the full engagement and support of the community. Please read through our Know Before You Go: Guest Guidelines before your visit to the Garden.
First time to Ithaca? Make sure ICG is on your itinerary.  ICG welcomes ALL visitors EVERY day.
ALWAYS FREE   |  OPEN EVERY DAY  |  DAWN TO DUSK
"This is such a wonderful and unique place. My husband and I agree that we have never seen our kids happier and more engaged. It is very tough to get them to leave! We plan on taking the trip there as much as we can." -2019 visitor from Rochester, NY