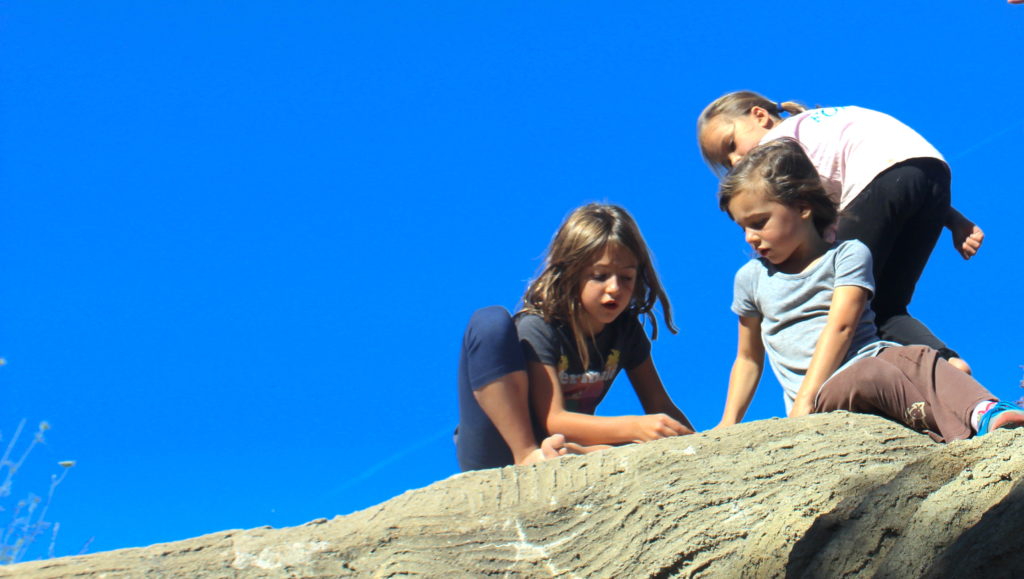 Thousands of ICG visitors share positive reviews in ICG's guest books, on Google, and on FaceBook, saying things like, "Better than Disney Land!" Despite all of this love, virtually NO visitors are logging their love of ICG on TripAdvisor.
The ICG team has been too busy pulling weeds and curating kid delight to pay much attention to TripAdvisor – and probably so have you. However, a recent jaunt over there showed that ICG has so few reviews we don't even show up if someone searches "things to do outside with kids in Ithaca." Horrors! Compared to the glowing reviews ICG receives from real visitors, we were startled to see that we are ranking a paltry #31 of things to do in Ithaca on TripAdvisor.
We get it. ICG's community of visitors is too busy playing outside to think about TripAdvisor. But newbies to the area often consult it first when planning their trip to Ithaca, and as part of the ICG community, wouldn't you like to help them find the Garden? You can help the Garden team make ICG more visible on TripAdvisor, and more visible to new community members, by dropping a review on the
Garden's TripAdvisor page
. You do not need a TripAdvisor account to do this, but if you'd like more instruction on how to leave a review, check out this
wiki how page
.
Need inspiration? Take a look at some of the reviews that have made the Garden team smile!
"We had an amazing time at the garden. I've wanted to visit for a few years and it didn't disappoint. My kids (5 and 7) didn't want to leave and are already begging to go back. The garden alone was worth the trip to Ithaca!"
"Hi, we come from Spain and this place is marvelous. We hope some day all parks are like this one."
"We happened to stumble upon this garden during a day trip to visit some of Ithaca's best places; we now consider this place on that list! Loved everything and my children said it was the best place ever!"
"Never happier than when we are here!!!! This place is a treasure trove!!!"