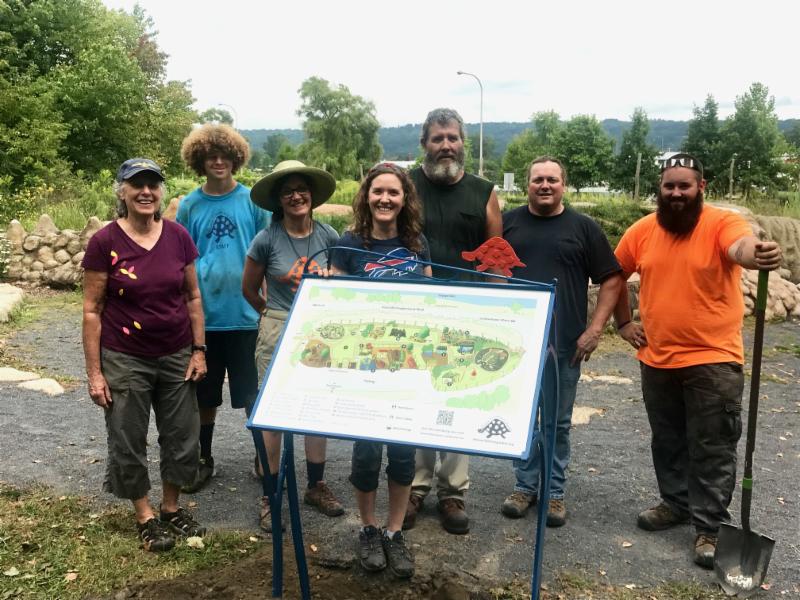 We are very pleased to announce the installation of colorful illustrated maps at each of the 3 visitor entrances to ICG.
Illustrations were created by local artist Marika Chew, sign bases handcrafted by metal artist Durand Van Doren, installation provided by the City of Ithaca and City Forester Jeanne Grace, and the entire project was funded with a grant from the Tompkins County Tourism Program.
ICG is sincerely thankful for the involvement and enthusiasm of all collaborators involved in this project.
Come see them for yourself on your next visit to the Garden!