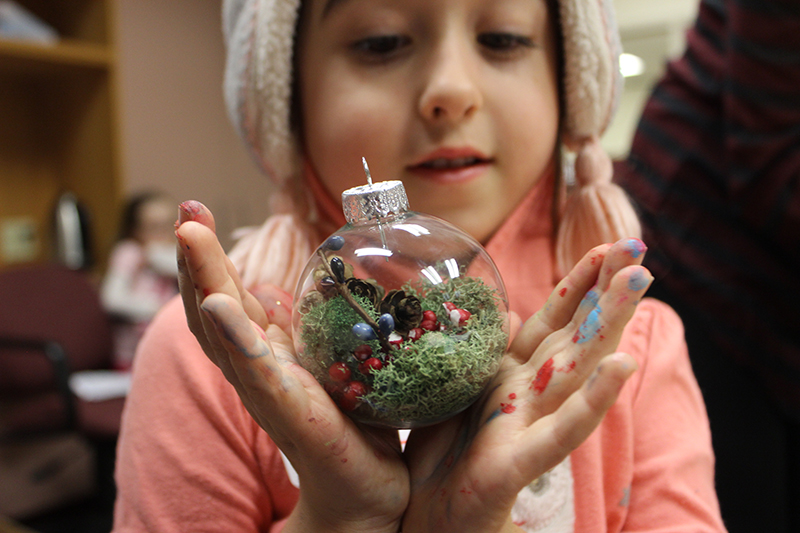 After a hiatus last year, one of ICG's most popular seasonal programs, Nature's Gifts for the Solstice, is back by popular demand. From 1-5 pm on Sunday, December 3rd, youth ages 7 and up are invited to spend the afternoon at the
Just Be Cause Center
making unique and truly beautiful gifts from nature's bounty to give to family and friends throughout the holiday season.
These are not your run of the mill, macaroni and glitter projects. Be prepared for high quality artworks that the most discerning aesthete will display with pride. Participants will create, wrap and label up to 10 (or more!) gifts. All materials and supplies will be provided, including popcorn and ginger cookies to snack on.
We know the holidays are a time of fullness for all of us, so let us provide your child with an afternoon of joyful gift making while you check some things off your own holiday list. Your Nature's Gifts registration provides:
All the supplies and materials (plus the helping hands of ICG staff and volunteers) to create 10* HANDMADE unique gifts (or more!)
A variety of gifts that will appeal to the special people in your life, adults and children alike.
All the wrapping and tags; gifts will leave ready for giving.
All of the usual crafting mess, but we'll handle the setup and cleanup.
4 hours of quality enrichment for your child; four hours of uninterrupted childcare for you!
A yummy seasonal snack of festive popcorn, ginger cookies, and apple cider.
The feeling of accomplishment for your child having created something inspired by nature with their own hands for the people they care about most.
A box packed with handmade and handwrapped gifts -great for practicing generosity
Creativity expressed, gifts and memories made, maybe a new friend discovered.