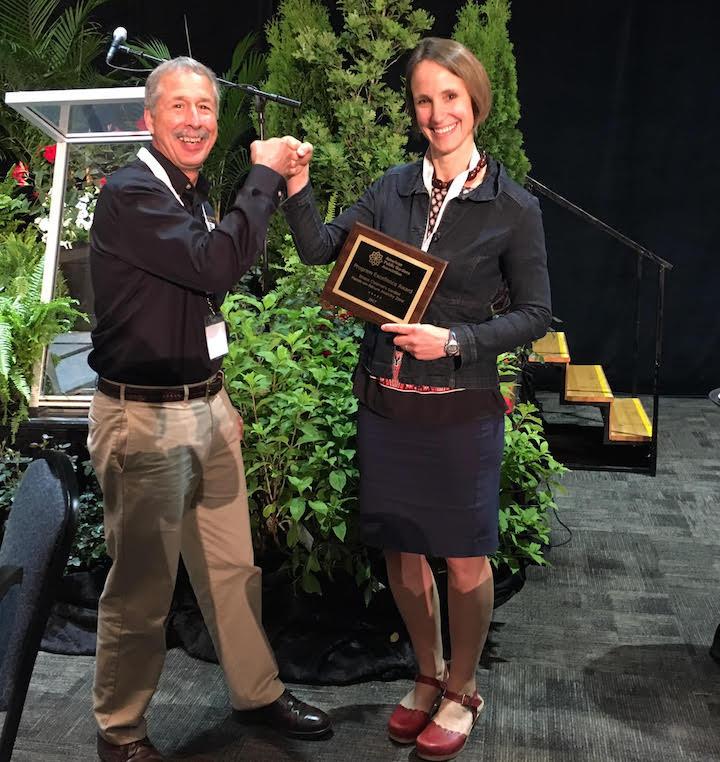 We are extremely honored to announce that ICG has been awarded American Public Garden Association (APGA) Program of Excellence Award for the Hands-On-Nature Anarchy Zone. The award "recognizes an Association member garden who has displayed a truly innovative spirit in the development of an original program."
ICG is the only independent children's garden in the country to be recognized with this award. Developed in concert with U.S. Fish and Wildlife, the Hands-On-Nature Anarchy Zone has become an integral part of the Garden, allowing children to explore, learn, and play.
This is the 34th award for Program Excellence that APGA has granted to public gardens in North America. APGA is the lead organization for public programs that encourage biodiversity and public horticulture. Erin Marteal and David Stilwell accepted the award at the annual APGA conference today in Hamilton Ontario.