For the months of November and December, ICG has a photo show – titled 
ICG: Inclusive, Colorful, Growing-
 at both downtown 
Gimme! Coffee
 locations (Cayuga and State Streets) through the end of the year:   This exhibit is a collection of photographs, taken by Garden staff, that highlight the people and moments that make Ithaca Children's Garden the unique, diverse, and inclusive space that it is.
Countless moments at the Garden are worth capturing, and the ICG team is excited to be able to share some of these moments with Gimme! visitors, whether regular Garden visitors or not.  ICG at its core is an inclusive welcoming community resource and we hope this show helps demonstrate ICG's commitment to equity, access, diversity, and inclusion.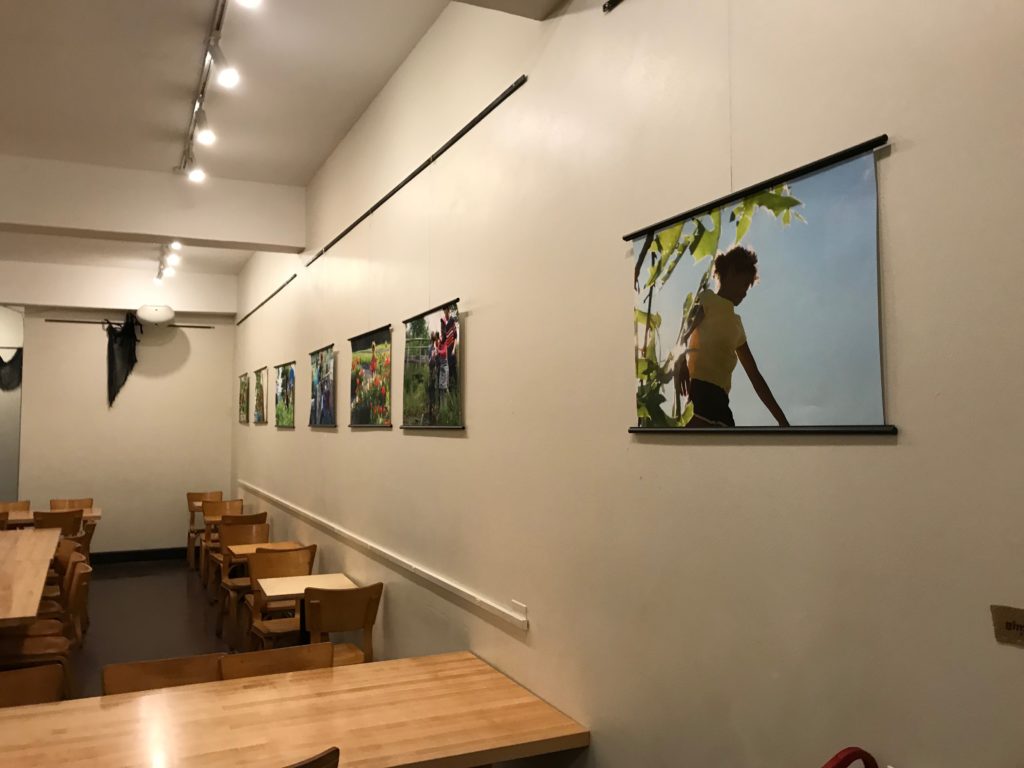 This is the third show ICG has had at Gimme! Coffee in the last year; previous shows include 
"Faces of Philanthropy"
 a display of large format black and white portraits captured by the talented photographer 
Sarah Clapp
, and a Quilt show by artist Jean Gerow (also ICG's Facilities Manager) who turned photographs of critters of ICG into stunning quilt art.
The current shows will be on display at the 
State Street
 and 
Cayuga Street
 Gimme! Coffee locations through December 31; Stop by and check them out!