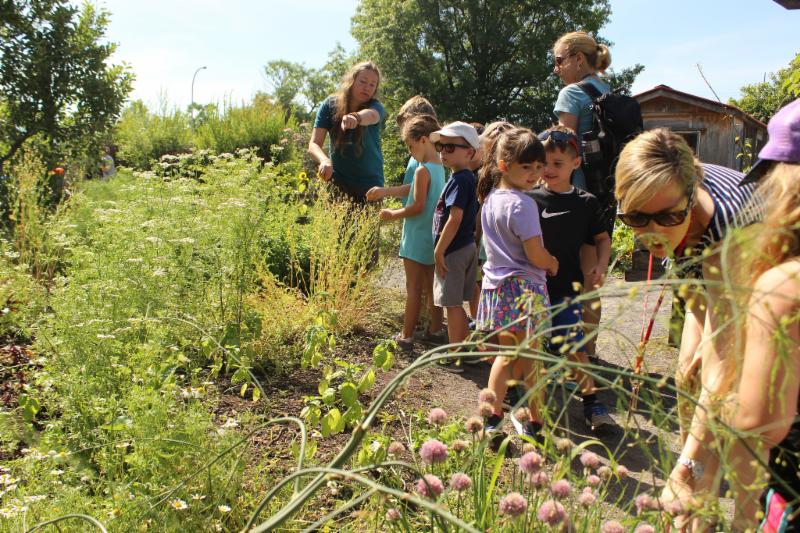 Back to school might mean books and bells, but it does not have to mean the end of outdoor exploration and learning.  Consider talking to your child's teacher about a field trip to Ithaca Children's Garden. There is a lot to learn in the autumn Garden.
ICG field trips give students in all grades the opportunity to experience and learn from nature in a beautiful, diverse setting. ICG's field trip program offers a selection of topics from pollination and compost to the wonders of wetlands. ICG is always happy to tailor field trips to class needs and assist teachers in identifying field trip funding.
Not a school group? ICG also offers tours and talks for garden clubs, service groups, and anyone interested in learning more about ICG's history, design, philosophy, and practice. Come join us!
Find out more about our field trip and group programming here.