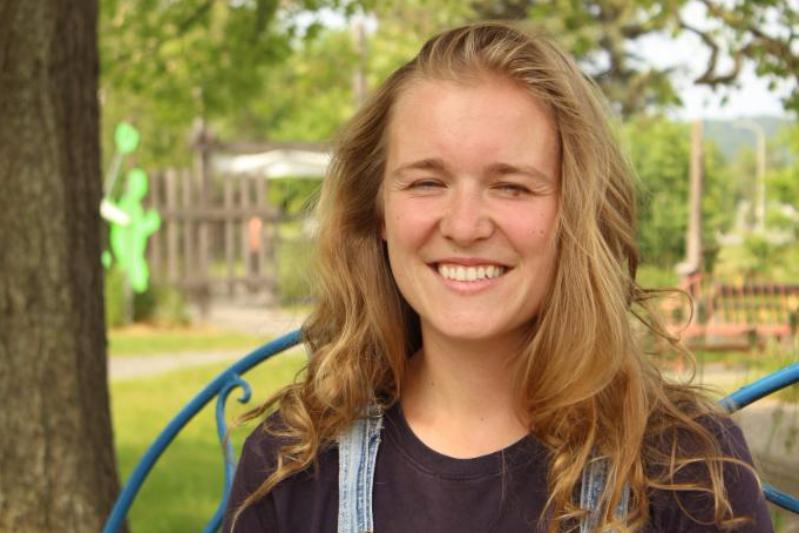 Mary Auld first joined the Garden community last summer as a playworker, and continued her work at ICG this summer as an Environmental Educator, teaching campers and visitors about the natural beauty that surrounds them and how to foster its protection.
With summer drawing to a close, Mary has transitioned to a new position in western Montana as a FoodCorps service member. She will be working to promote a school district-wide culture of health primarily by providing garden-based education and sourcing local food for the cafeteria.
Mary describes the inspiration she has gained through her experience at the Garden and how she plans to carry this with her in her new position and career path:
"My time at ICG showed me how powerful the garden setting is as a place for children to explore and discover. From an environmental education perspective the Garden was an ideal place for children to form a solid relationship with their ecosystem. At ICG I felt that the staff and children built a trusting community, and I hope to foster that culture in other settings and locations where I work with children."
While Mary will undoubtedly do amazing things for FoodCorps, the school district she is working with, and beyond, ICG will miss Mary's sunny presence and wishes her all the best in her endeavors.
Want to be involved at ICG in a meaningful way? Check out our Facebook page or employment page for details on new work opportunities with the Garden.