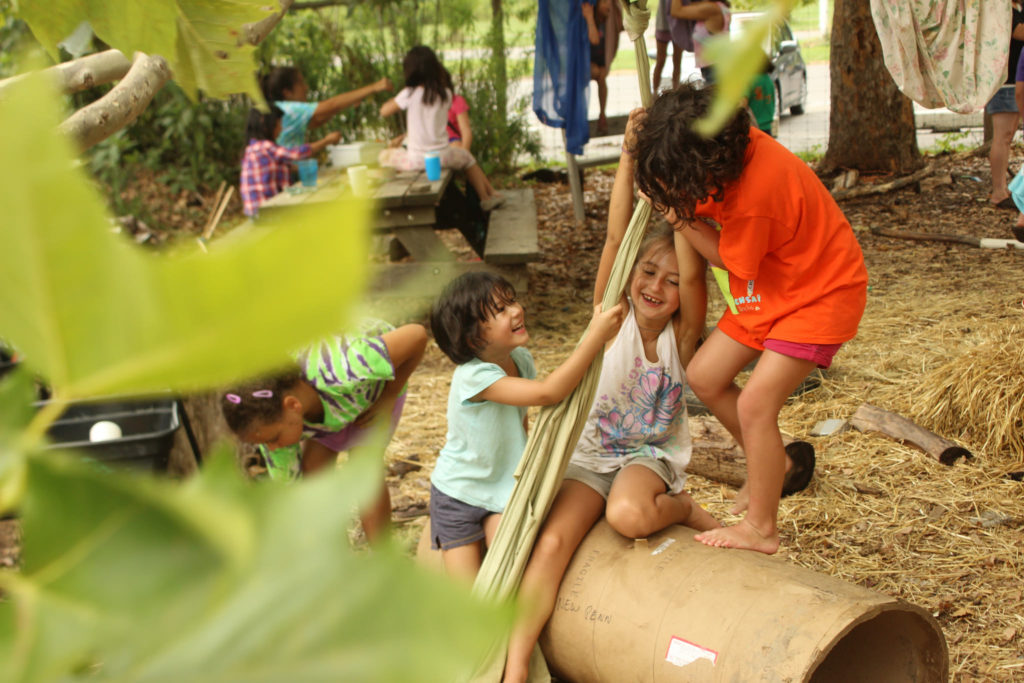 In its just-released issue of The American Gardener, The American Horticultural Society highlights ICG in the article "Serious Play at Ithaca Children's Garden" by Katherine Somerville.
ICG's unique, play-forward philosophy is illuminated as a model for other public gardens and child-centric spaces. The article hopes to spread ICG's philosophy and practices to all who work with children, as well as those who design, influence, or utilize landscapes for play.
While it is impossible to completely summarize the spirit of a place as special and diverse as Ithaca Children's Garden, the ICG team thinks the article does a pretty good job of capturing the essence of ICG's philosophy and the benefits of the Garden's approach to play and learning.
Read the article and come experience the magic of the Garden for yourself!