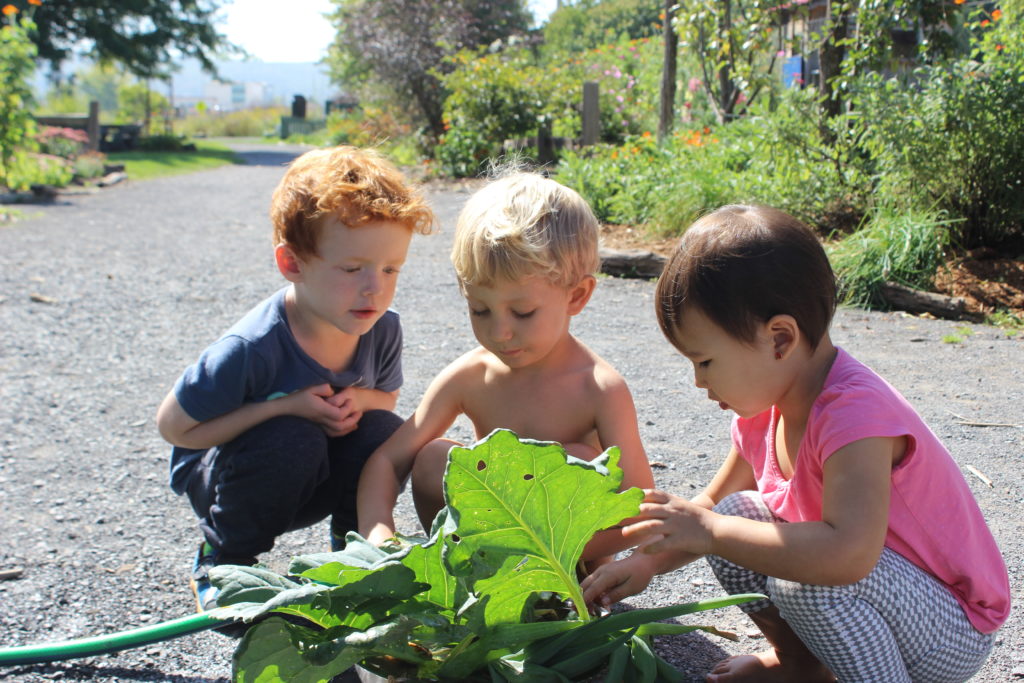 On the evening of Thursday, November 9th, friends and supporters of Ithaca Children's Garden convened to celebrate the accomplishments and impact of ICG over the past year, at ICG's 2017 Annual Celebration.
With over 60 of the Garden's closest friends in attendance, the BorgWarner Room was buzzing with energy and conversation fueled by refreshments generously donated by Joyce Barney and ALDI. ICG's Executive Director, Erin Marteal, presented some highlights of the past year at the Garden with help from Lauren Salzman, the manager of the Garden's Teen Urban Farmers (TUF) program, Xander Sawyer, a TUF teen from this past summer, Brandon Blas, director of GIAC, David Stilwell of U.S. Fish and Wildlife Services, and Tim McCabe of Tompkins Cortland Community College.
Keynote speaker Sarah Fiorello, of Cornell Botanic Gardens delivered a compelling presentation on Visitor Interpretation and Education Programs using Team-Based Inquiry. Another highlight of the celebration was the opening of photographic exhibition, Photographing Philanthropy, by photographer and TC3 student Sarah Clapp. The exhibit will remain on display at TCPL through the month of November in celebration of National Philanthropy month.
The Annual Celebration also gave ICG the opportunity to honor some of its volunteer "
Key Cultivators
" that have contributed exemplary service to the Garden this past year.