ICG's Farm Stand is run by our Teen Urban Farmers who sell fresh organic produce and cut flowers during July and August. It begins on Wednesday, June 27th, from 3-6 PM and continues every Wednesday (except July 4th) until August 29th.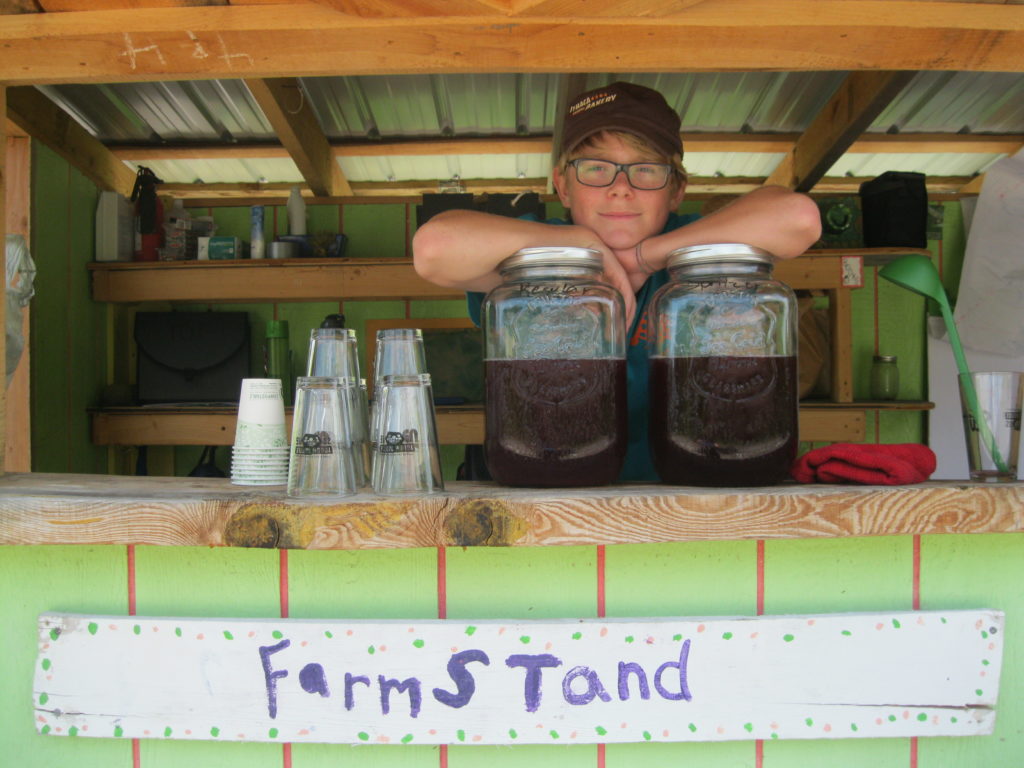 ICG's Farm Stand provides infrastructure for our Teen Urban Farmers (TUF) to learn the entrepreneurial and horticulture skills required to run a market garden. And, it provides a place for community members and visitors to stop by every week during July and August to purchase fresh produce, herbs, and cut flowers from the teens who grow them. In addition, we will be selling ice-cold drinks and ICG merchandise.
All produce sold at the Farm Stand is grown organically and sustainably by youth and teens, and all proceeds from sales go to support the program.
Thanks to Kristen McClellan and Snappy Screens for the donation of the structure, Alan Vogel and friends for retrofitting the shed into a functioning Farm Stand, and Steve Austin for installing a rain catchment system with teens.