The Garden is growing! Four new trees have been planted in the Garden thanks to Ithaca City Forester and ICG Site Committee Member Jeanne Grace and her amazing crew.
---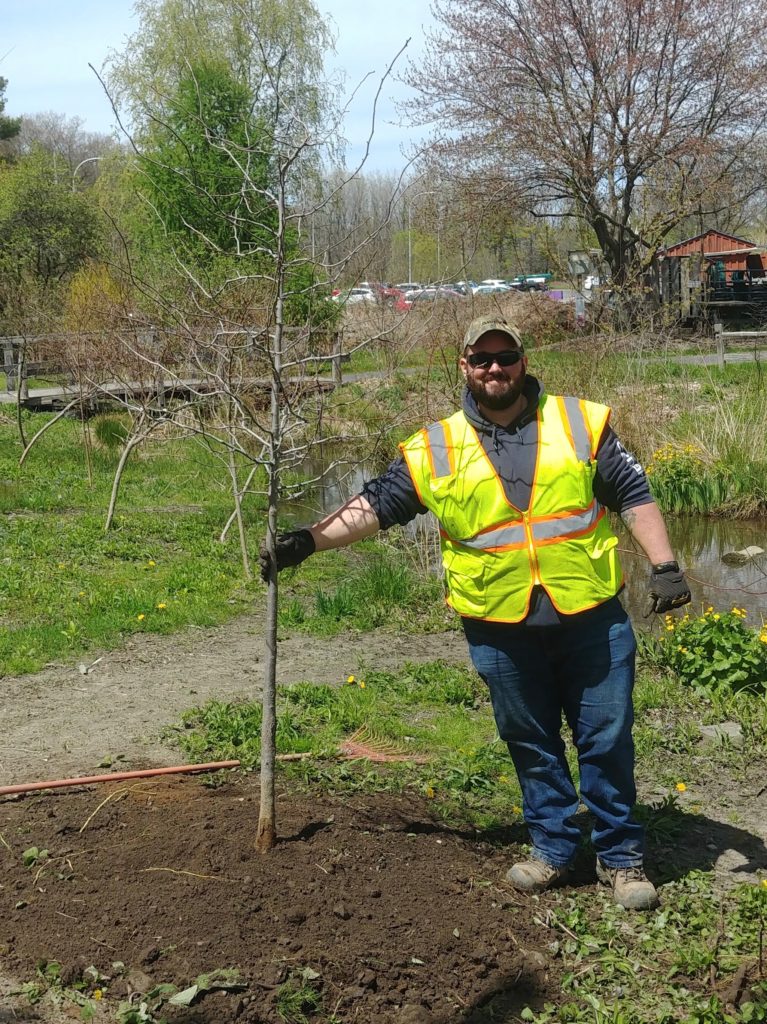 Andrew introduces our new black gum tree, named Sal. Also known as a black tupelo tree or sour gum (Nyssa sylvatica), black gum trees are known for their spectacular fall colors and will slowly grow to 30-50'. Like all the new trees planted, black gum trees are native to our region.
---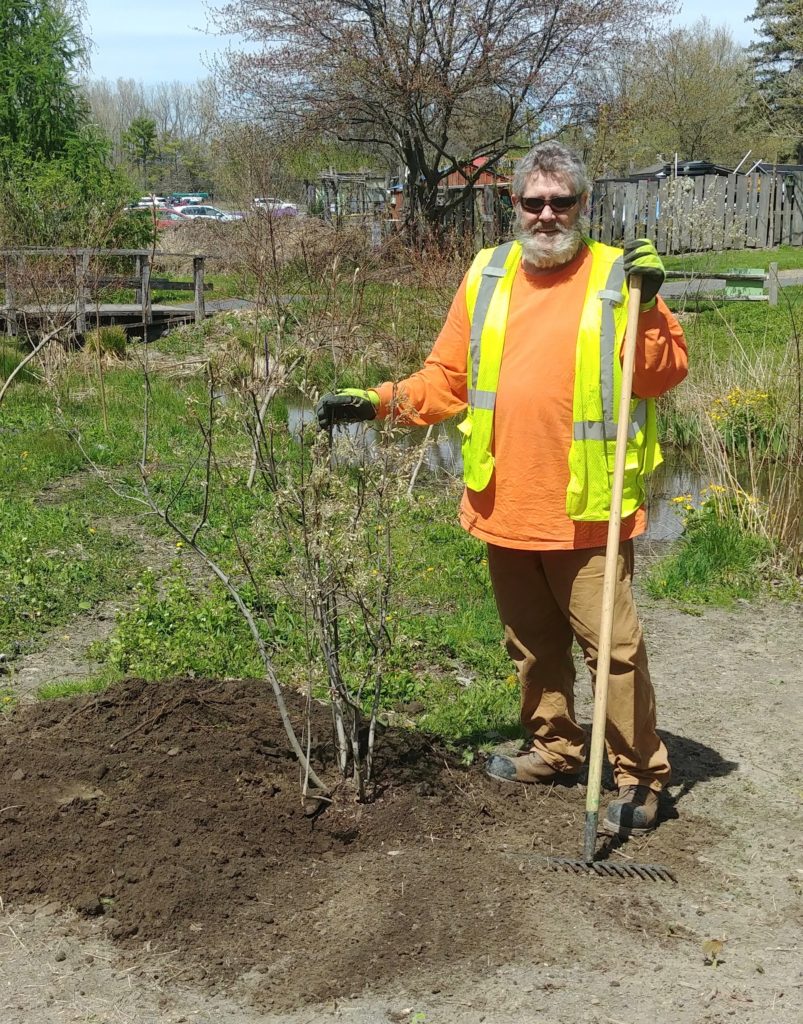 Tim introduces our new serviceberry bush (Amelanchier spp.), named Rhina. Her edible fruit makes her a great wildlife plant. Pollinators, birds, small animals (and people!) love her flowers and fruits.
---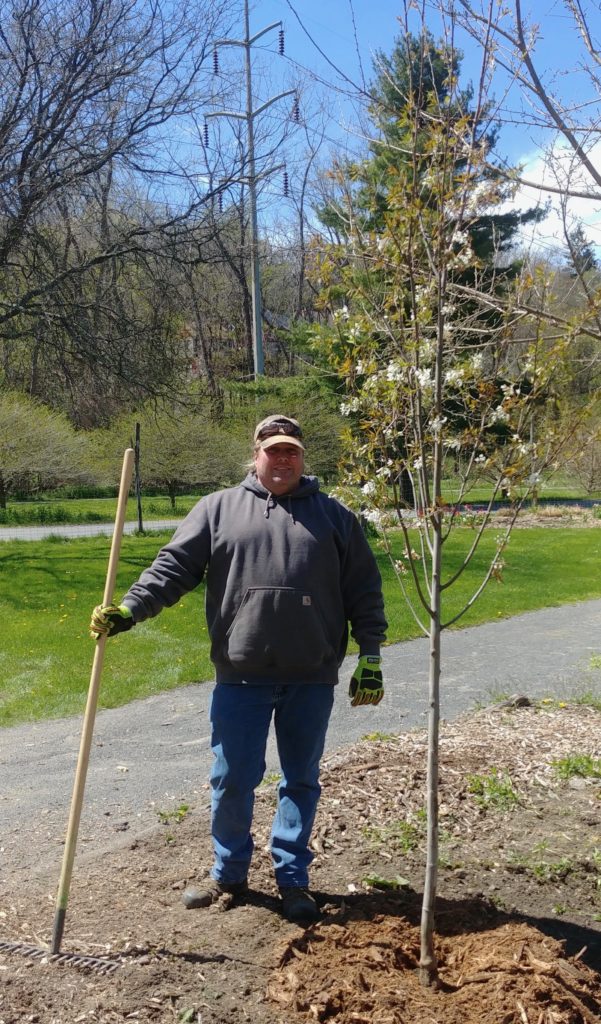 Mike introduces our new serviceberry tree, named Chad. Chad will produce the same flavorful fruits as our new serviceberry bush Rhina, but in a tree form. We expect Chad to grow to be around 15-25' when mature. Note the beautiful white flowers!
---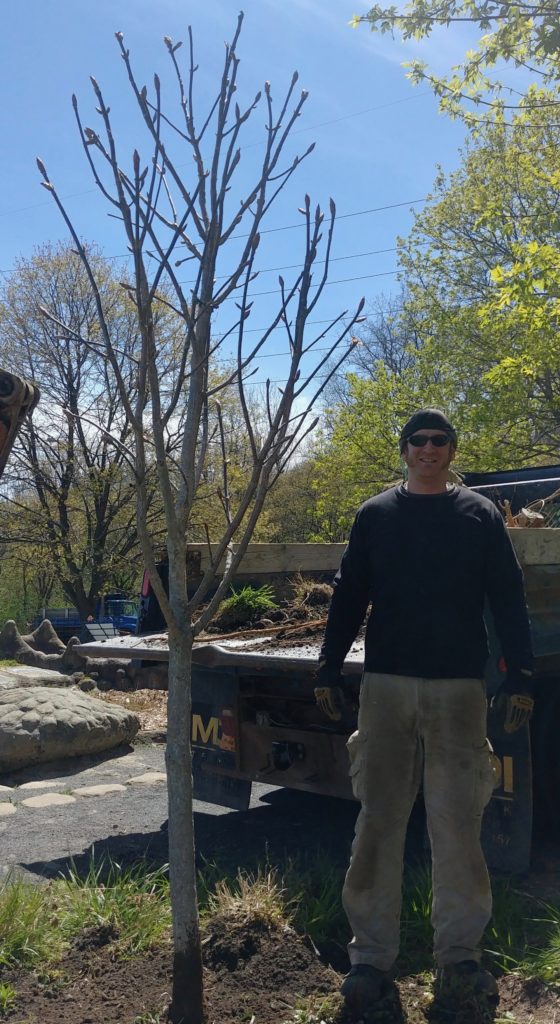 Ian introduces our new buckeye tree, named Josie. Josie will provide a lovely blanket of shade over the sandbox in the years to come. Buckeye (Aesculus glabra) has palm shaped leaves, incredible spring flowers, and nuts that are a lovely mahogany color with one big "eye" on them.