Tough Turtle will be back in 2019! Stay tuned for updates.
Check out photos and information from previous Tough Turtles.
Start getting ready for the adventure race of your life by checking out the Tough Turtle website.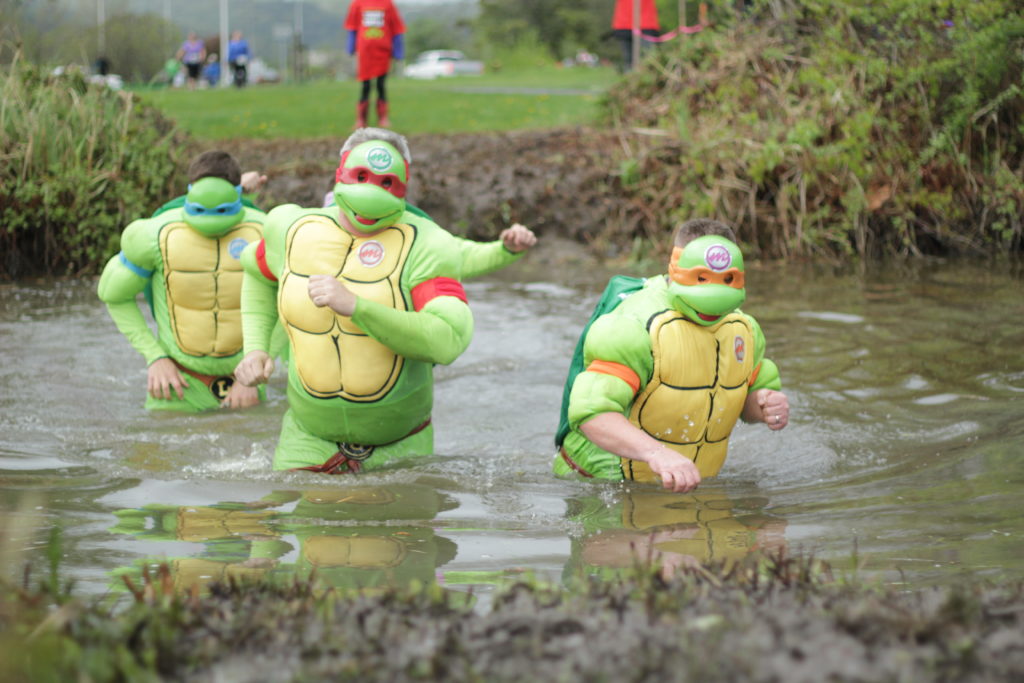 Tough Turtle, presented by CFCU Community Credit Union, is Ithaca's original adventure obstacle course race – with 5k and 10k courses – that serves as a celebratory community event and opportunity to support a critical local cause: inspiring the next generation of environmental stewards.
Last year, the 5th annual Tough Turtle celebrated the milestone anniversary with a new 10K option and new and challenging obstacles. Also, new last year was a post-race celebration sponsored by CTB/Ithaca Bakery and Ithaca Beer! This year's race promises to be even more exciting! Under the direction of former Spartan Race Director Vinny Cappadora, new obstacles are under construction, a course plan is quickly developing, and this year's race is one you'll not want to miss.
Every racer is being challenged to raise $200 to help the Garden keep on running year after year. Once you've registered for the race you can look forward to getting helpful hints and tips for both physical training and fundraising. You will get everything you need to complete your campaign -without stress- regardless of your comfort level or experience. Tough Turtle provides critical funding that supports a magical, inspiring, educational, nature-rich place where kids develop lifelong habits of physical and mental wellness, caring, and stewardship. All of the incredibly Tough Turtles that fundraise and race year after year make Garden greatness happen!

Is your little one as tough as you are?
Sign them up for Tough Turtle Jr. and let them explore the Garden in a whole new way as they climb, roll, and run their way through our kid-sized obstacle course race! With multiple obstacles constructed from recycled and natural materials, kids get to join in on the fun! From climbing over a hay pyramid to hopping over tires, this obstacle course geared for children 12 and under* will allow our Junior Tough Turtles to have a blast in this safe and encouraging environment. Don't miss a chance to experience the Garden in a whole new way.
No pre-registration required!  Look for the registration table just inside Ithaca Children's Garden main entrance arbor.
*Children age 5 and under will require guardian supervision in order to take part in course.

Climb, sprint, crawl and slide through the course along the Cayuga Waterfront and Black Diamond Trails on the south shore of Cayuga Lake.