Tough Turtle is back on September 21st, 2019!
Learn more and register on the Tough Turtle website.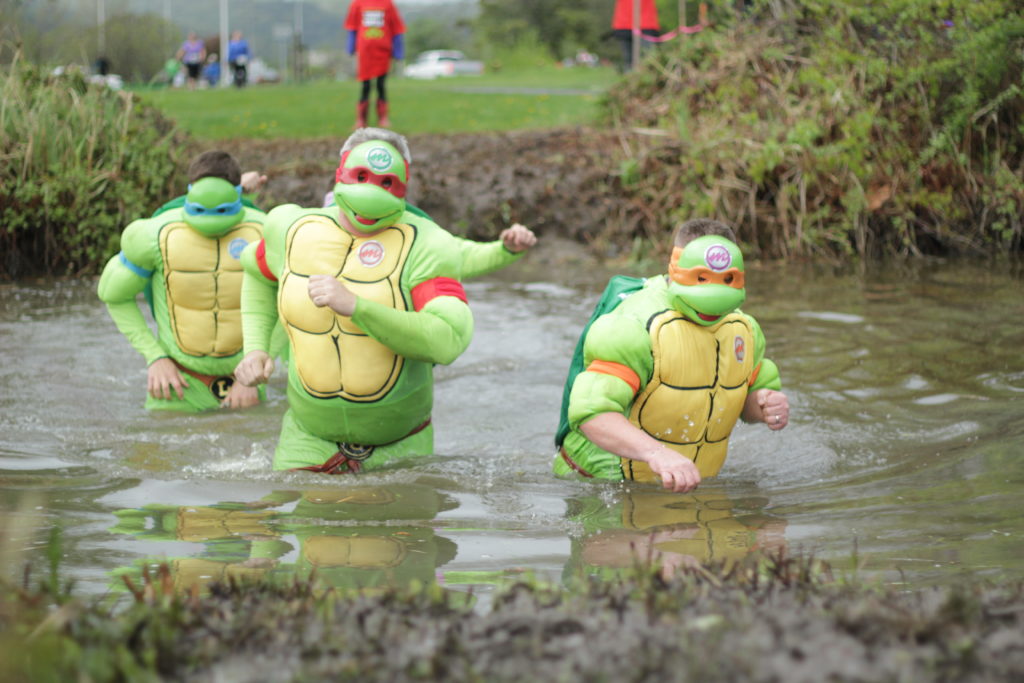 Ithaca's first adventure obstacle race, Ithaca Children's Garden's Tough Turtle, has been bringing adventure, philanthropy, and excitement to Ithaca every year since 2013. And now, in its seventh year, Tough Turtle is back with a new twist on a new (and warmer!) date, September 21st.
Tough Turtles will enjoy this year's spiced up race course which includes a boating obstacle! Also new this year, a field day (think 3-legged races, dunk tanks, wheelbarrow races, and the games you played as a kid.) Anyone can register for the field day portion of the event, even non-racers. Tough Turtles will enjoy a cold post-race beverage and after-party generously provided by Liquid State Brewery (also open to all).
For your little turtles, Tough Turtle Jr. is back – bringing obstacles to challenge and delight your children 10 and under.
All revenue generated by Tough Turtle and Tough Turtle Jr. go directly to supporting Ithaca Children's Garden's mission of inspiring the next generation of environmental stewards.
Don't wait, register today!

Is your little one as tough as you are?
Sign them up for Tough Turtle Jr. and let them explore the Garden in a whole new way as they climb, roll, and run their way through our kid-sized obstacle course race! With multiple obstacles constructed from recycled and natural materials, kids get to join in on the fun! From climbing over a hay pyramid to hopping over tires, this obstacle course geared for children 12 and under* will allow our Junior Tough Turtles to have a blast in this safe and encouraging environment. Don't miss a chance to experience the Garden in a whole new way.
No pre-registration required!  Look for the registration table just inside Ithaca Children's Garden main entrance arbor.
*Children age 5 and under will require guardian supervision in order to take part in course.

Climb, sprint, crawl and slide through the course along the Cayuga Waterfront and Black Diamond Trails on the south shore of Cayuga Lake.