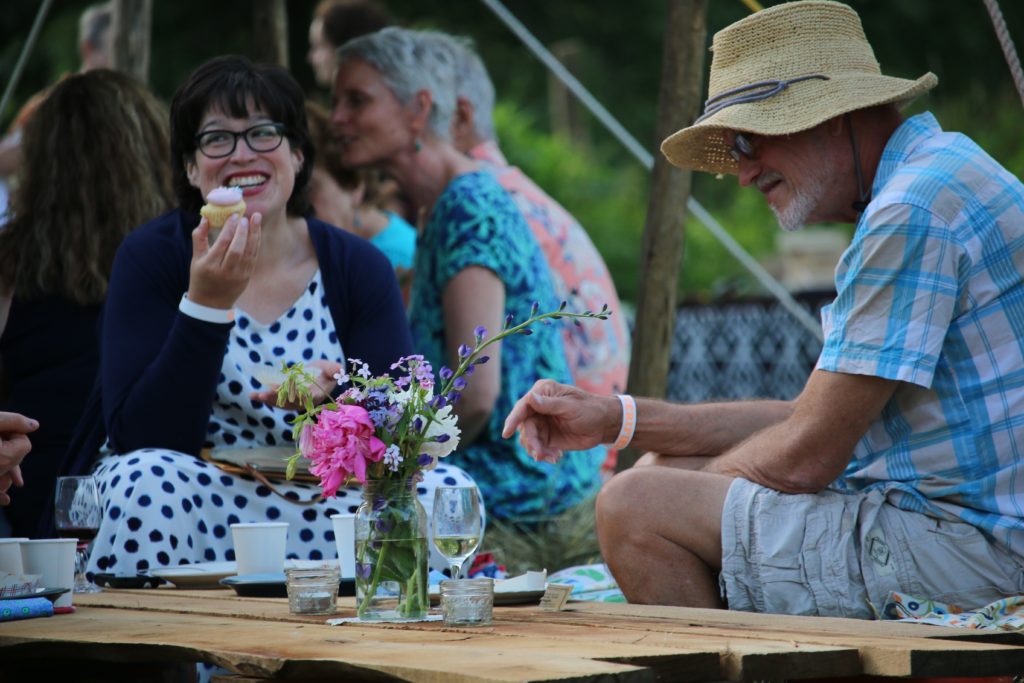 ReJunevate 2016 was a huge success and will return in 2018!
Smiling faces, fantastic libations.
Outrageous food, music to set the mood.
In beautiful weather, we were brought together,
to celebrate the glory of our Garden!
Thanks to you all – sponsors, guests, volunteers, and our very dedicated volunteer planning committee. The Garden is so fortunate to have your passionate support!
Because of your support, we were able to raise over $8,000 to support Ithaca Children's Garden's mission of bringing outdoor play to our community. Your evening of delight and merriment will continue to give – THANK YOU!
Thank you to our generous sponsors, who make this event possible.