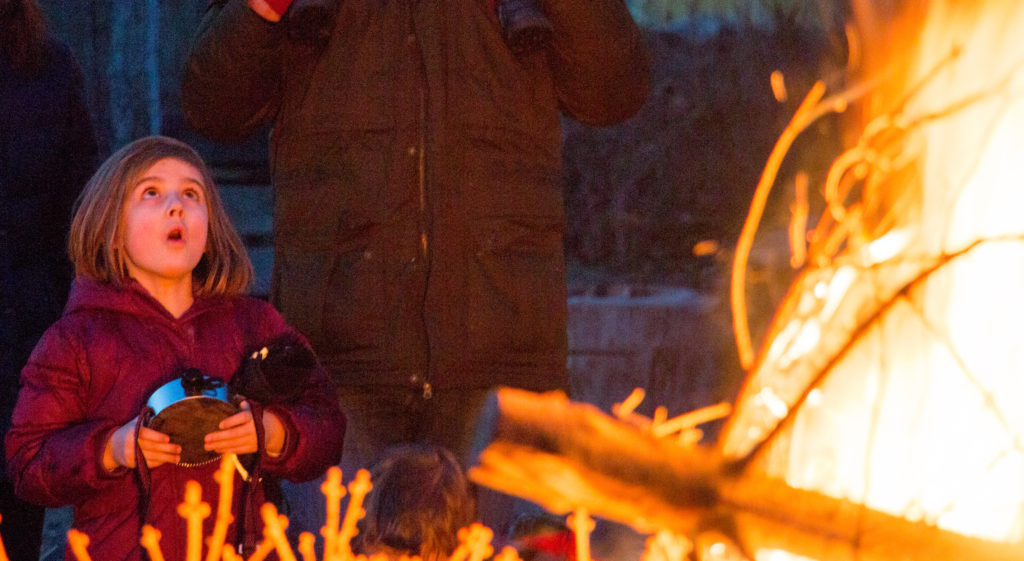 ICG's Annual Festival of Fire & Ice
An annual celebration of winter outdoor play, the festival provides time and space for us to remember the winter games we love and to discover new ways to play through the coldest season. Enjoy ice sculptures, sledding, hot chocolate, snow fort and den building, bonfires, and so much more! Dress warmly and bring some cash for fiery/icy treats along with your own frozen creations to add to the collaborative fun!
This event is open to everyone. Suggested $15 family donation or $5 individual donation.
The Festival of Fire & Ice is made possible with support from The U.S. Fish and Wildlife Service.
Check out pictures from 2017's Festival. Fire & Ice is generally held the first Saturday in February. This feature published in the Ithaca Voice paints a vivid picture of ICG's exceptional celebration of winter.
This year's Festival of Fire & Ice took place on Saturday, February 3rd from 3 to 6 pm. With record high attendance of nearly 900 event participants, the 6th annual Festival of Fire & Ice was undoubtedly the best yet. Highlights included our famous Cocoa Cauldron, creations made in the ice laboratory, snow play, and activities led by community collaborators Primitive Pursuits and Family Reading Partnership.
The Garden team offers its sincerest gratitude to all those who attended and contributed to the success of this year's Festival of Fire & Ice.