….outdoor, nature-based preschool at Ithaca Children's Garden.

Registration is open for Winter/Spring 2021
After careful consideration we have decided to delay Playful Nature Explorers' start date to early 2021. 

The registration form currently serves as an interest form and waitlist for Playful Nature's early 2021 start.
Please direct any questions you might have on Playful Nature Explorers to register@ithacachildrensgarden.org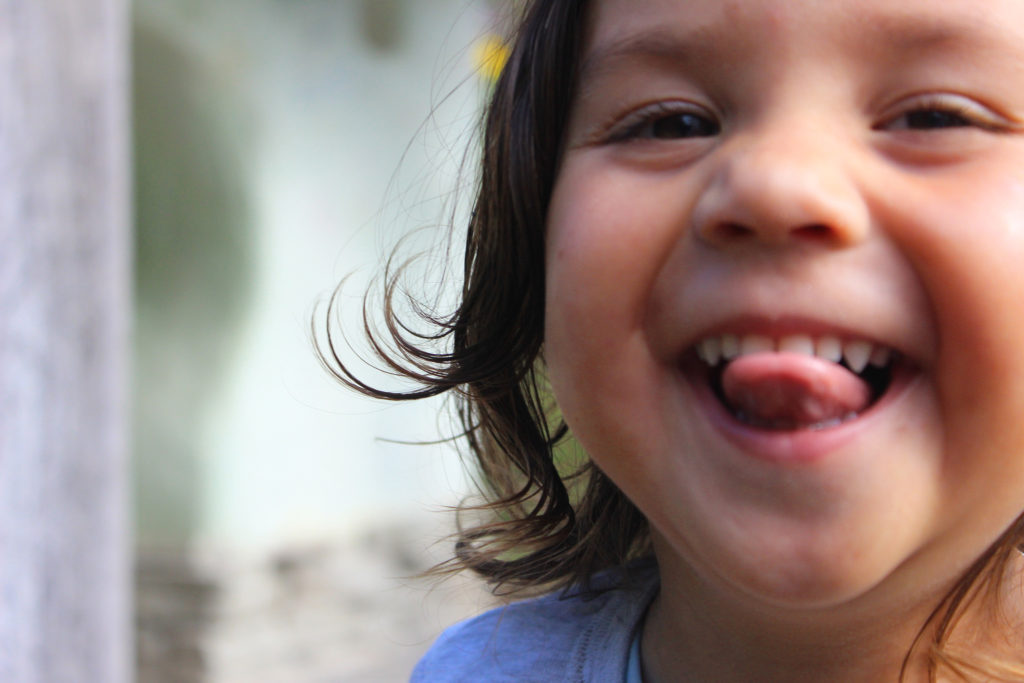 Program Information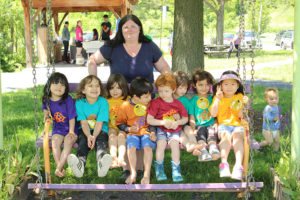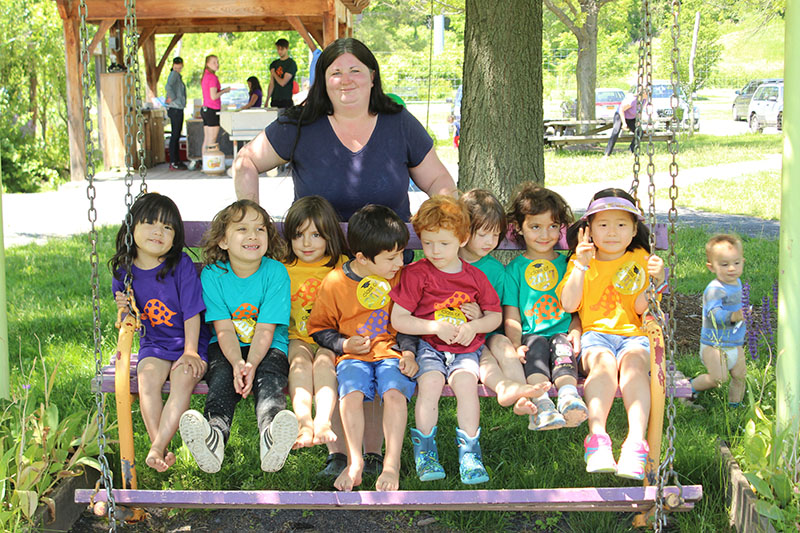 Complete program information can be found in the Parent Handbook.
ICG's Playful Nature Explorers is for children ages 2.5-6. It is research-based, child-centered, and brings a world of discovery, learning, and joy to your child's day and season through nature and play immersion. Following the rhythm of the seasons, our play-based curriculum allows the natural curiosity of young children to lead our explorations, experiments, and creative expressions.
This approach does more than delight your child. It nurtures social competencies, builds physical coordination, strength, and body awareness, and sets a strong foundation for academic success.  Playful Nature staff and curriculum are experts in early child development and know what children need to thrive, so they can succeed in life, AND in the classroom. In Playful Nature, curiosity is stoked, confidence is built, and the love of learning grows stronger still.
SaveSave
---
Enrollment Options
Flexible schedules and enrollment options allow you to choose what works best for your family. Register for the Academic Year and receive a 10% discount on tuition. Priority will be given to sibling pairs and children requesting a 4-day schedule in order to minimize overall group size in response to COVID-19. 

Register for the Season (Winter or Spring).

Monday-Thursday, 9:00-12:00 PM
4-day, 3-day, and 2-day schedules are available.

Scholarships are available. To request a scholarship, complete our Scholarship Form.
---
Open Houses
If you are interested in Playful Nature Explorers, we highly recommend attending one of our Open Houses. Meet Mara, ICG's early childhood educator, and learn about the unique and thoughtful ways Playful Nature supports the whole child.

Fall Open House Dates coming soon!

Register here to receive the Zoom link.

Can't make it to any of these times? Use the registration form to request additional info, a new Open House time, or to chat with Mara about the program. 
---
FAQ's
---

Ithaca Children's Garden is for ALL children
ICG's policy is to not turn anyone away for inability to pay. We have created an easy-to-use scholarship application form that will help us start the process of identifying the right scholarship level for your family. Out of respect for the dignity of each family's private financial information, we will not request personal financial details as part of the application process.

If you are interested in scholarships, please complete the scholarship application.

We welcome all members of our community to participate in all programs and activities offered by Ithaca Children's Garden regardless of ability. We encourage all members and volunteers of Ithaca Children's Garden to support an inclusive and welcoming environment for everyone. Learn more about ICG's Inclusion Policy and/or submit an accommodations request here.