….outdoor, nature-based preschool at Ithaca Children's Garden
Now enrolling for 2019-2020! Reserve your spot today.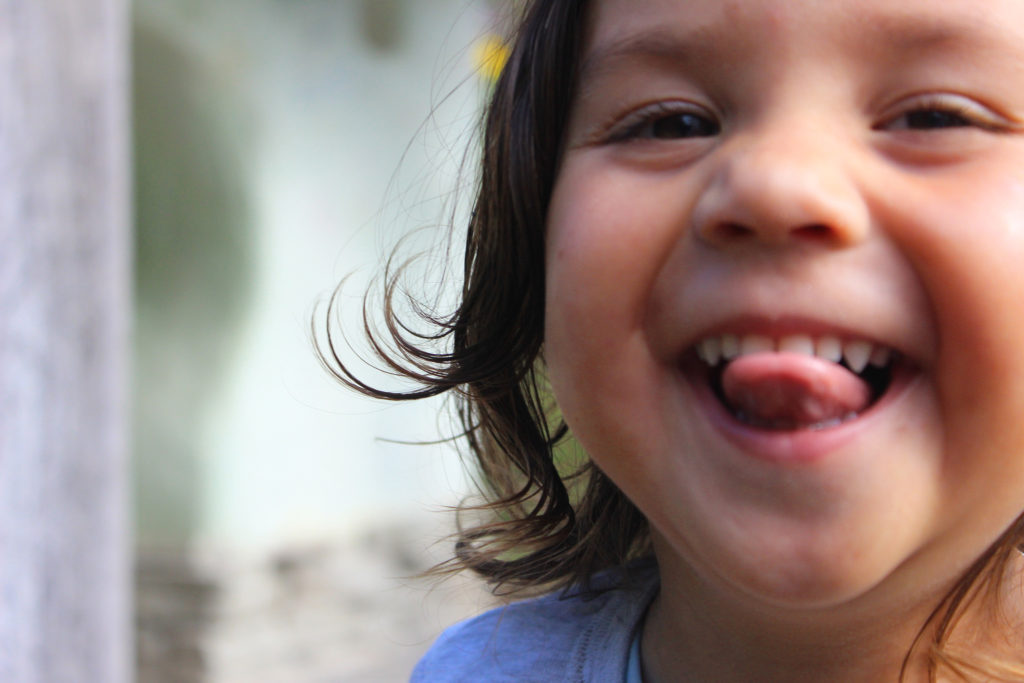 Now enrolling for 2019-2020! Reserve your spot today.
Program Information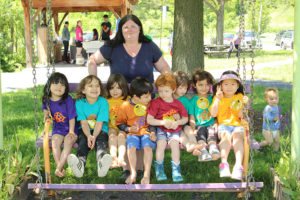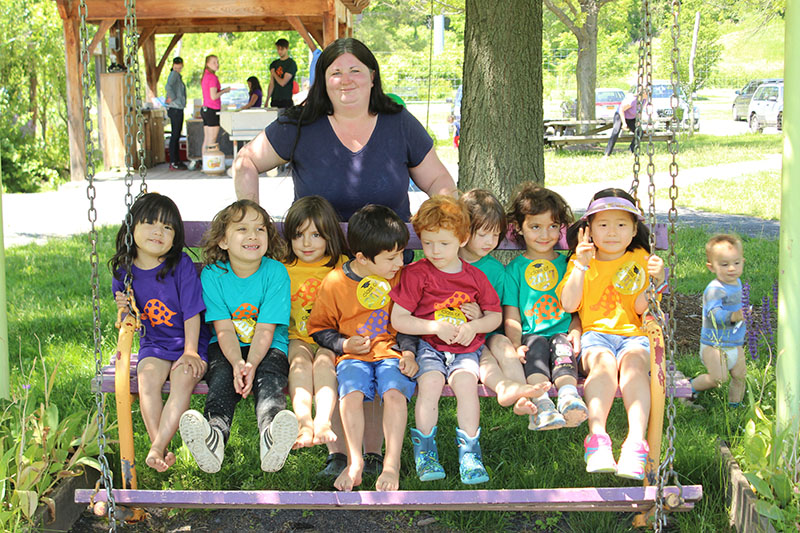 Complete program information can be found in the Parent Handbook.
ICG's Playful Nature Explorers is for children ages 2.5-6. It is research-based, child-centered, and brings a world of discovery, learning, and joy to your child's day and season through nature and play immersion. Following the rhythm of the seasons, our play-based curriculum allows the natural curiosity of young children to lead our explorations, experiments, and creative expressions.
This approach does more than delight your child. It nurtures social competencies, builds physical coordination, strength, and body awareness, and sets a strong foundation for academic success.  Playful Nature staff and curriculum are experts in early child development and know what children need to thrive, so they can succeed in life, AND in the classroom. In Playful Nature, curiosity is stoked, confidence is built, and the love of learning grows stronger still.
Enrollment Options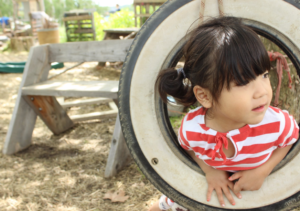 Flexible schedules and enrollment options allow you to choose what works best for your family. Register for the Academic Year and receive a 10% discount on tuition.
Register for the Season (Fall, Winter, or Spring).
You may also register month-by-month pending available space.
4-day, 3-day, and 2-day schedules are available.
FAQ's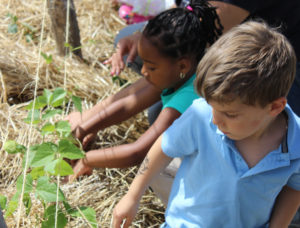 What is the child to educator ratio?
6:1 is the maximum ratio
Meet our Playful Nature Educator, Mara NewRoots, Early Childhood Educator.
What is the daily routine?
9:00 am arrival and play while we wait for friends
9:15 am Circle time
Activity
Bathroom Break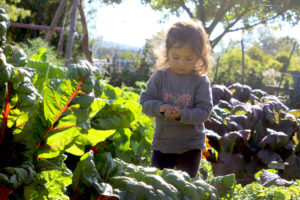 Snack
Exploration play
12:00 pm pick up
Read more about a Day at Playful Nature Explorers
Should I pack a snack for my child?
Yes. Playing outside is hungry work. Please pack a hearty nutritious snack and full water bottle each day.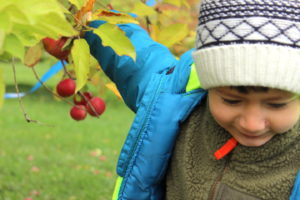 Can I register just for one month or do I need to commit to the season/year?
You can register by the month, season, or year. If you register for the season (Fall, Winter, or Spring) there is a 5% discount on tuition. If you register for the year there is a 10% discount on tuition.
What are the program fees?
Fees vary based on schedule and if you register monthly, seasonal or for the year. Check out the Tuition and Schedule download for details.
How to enroll in the program?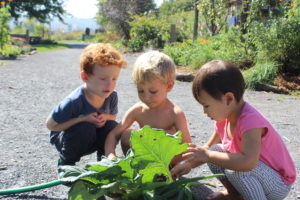 Follow the registration link above and complete the enrollment form. You'll be able to choose the number of days per week that you'd prefer as well as the amount of time you'd like to register for: the academic year or the season (Fall, Winter, Spring).  Limited monthly spaces are available. Once you complete the form and submit the $30 application fee (applied toward your first month tuition) , your child's space in the program is reserved. We'll send along a tuition agreement and enrollment packet which will include a deposit equal to one month's tuition. return. Your deposit is applied to your last month's tuition.
Does my child need to be potty trained?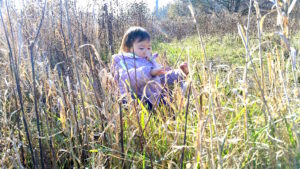 Yes. We are only able to accommodate children who are daytime potty positive. Occasional accidents are not a problem and will be handled with kindness and respect for the child.
What do children need to bring?
Children should pack a hearty, nutritious snack each day as well as a complete change of clothes. Weather appropriate outdoor gear and footwear is a must.
Can I visit and observe the program?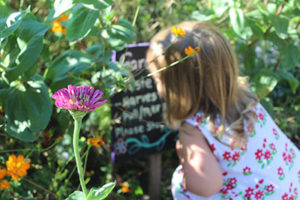 Yes! We'd love to have you and your child visit. Please email Mara to arrange a visit. You're welcome to stay for the entire morning or choose to visit from 9:15-10 or 11-12.
How much time do you spend outdoors?
In the spring and fall, children are dropped off and picked up at Ithaca Children's Garden. We'll spend the entire morning outdoors. In the winter, we begin our days at our indoor classroom in the Just Be Cause Center, making the short walk down to the Waterfront Trail to the Garden mid-morning for at least an hour, often more, of outdoor play.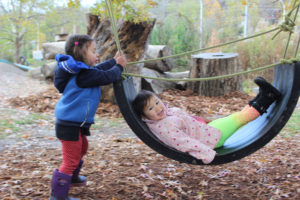 What is your program philosophy?
We believe that all children deserve a childhood full of wonder and joy; that children develop a relationship with and knowledge of the world by experiencing it with all their senses. Playful Nature Explorers is a nature and play-based program that empowers children to be active in their own learning process. We meet children where they are developmentally, facilitating connection to one another and the natural world in a caring way.
How is the curriculum determined?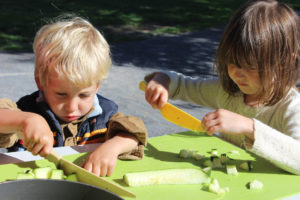 Although we plan an outline of seasonal themes for each month, it is really the children that decide the curriculum. A teachable moment may turn into a week-long exploration, intense interest in a topic planned for one week may lead to a month's worth of activities. And when it comes to play, we follow the children's lead as they are the experts of their own play. It is our responsibility to support yet not interfere with that play.
Ready to register your child for a season of play and discovery?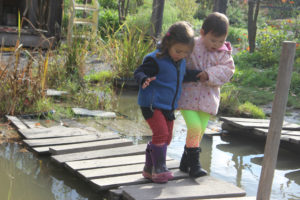 Fill out the Playful Nature Explorers registration form today!
Notice about Scholarships & Member Discounts:
ICG's policy is to not turn anyone away for inability to pay. We have created an easy-to-use scholarship application form that will help us start the process of identifying the right scholarship level for your family. Out of respect for the dignity of each family's private financial information, we will not request personal financial details as part of the application process.
If you are interested in scholarships, please complete the scholarship application.
SaveSave

Ithaca Children's Garden is for ALL children
Ithaca Children's Garden welcomes all members of our community to participate in all programs and activities offered by Ithaca Children's Garden regardless of ability. We encourage all members and volunteers of Ithaca Children's Garden to support an inclusive and welcoming environment for everyone. Learn more about ICG's Inclusion Policy and/or submit an accommodations request here.