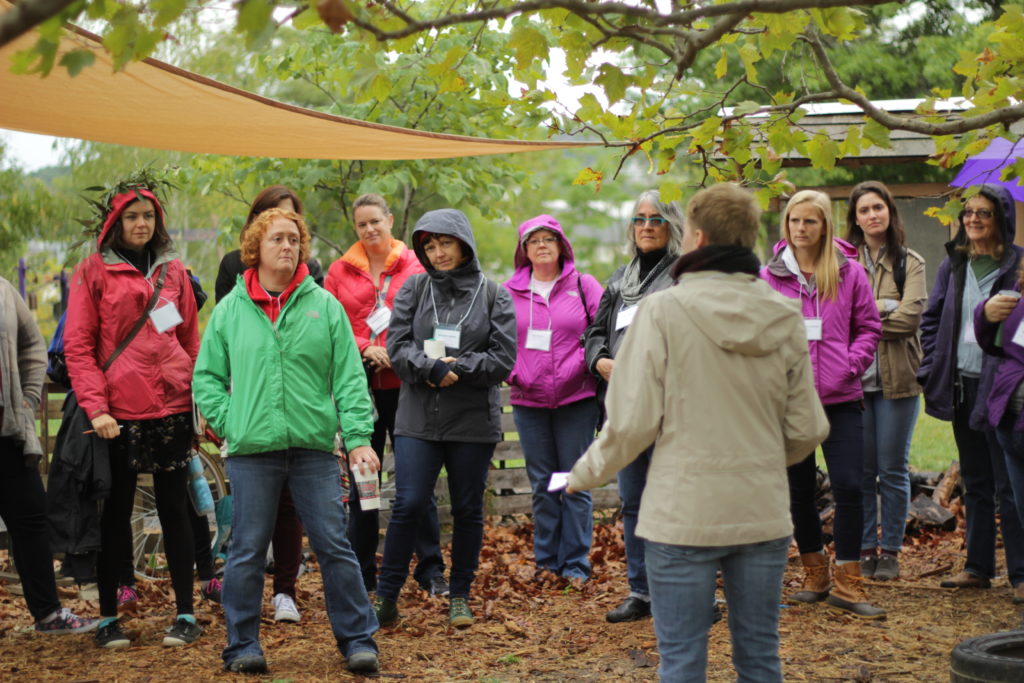 Mark your calendars!
Ithaca Play Symposium 2019 "Play for All"
Oct. 3-5 2019
Call for presenters is open! Submit your proposal here.
Early bird registration opens April 30th
Stay tuned for more details!
Below check out information from our previous Play Symposium in 2016:
ICG was pleased to open the 3rd annual Play Symposium to the public with the showing of the films "The Land" and "Nature Play."
The films were shown in the Lehman Alternative School Auditorium on Friday, September 30th with great attendance. Doors opened at 7:00 pm and films began at 7:30. This event was free for Play Symposium attendees, and $5 per person for the general public.
The Land (2015) is a short documentary film about the nature of play, risk and hazard set in The Land, a Welsh "adventure" playground. At The Land, children climb trees, light fires and use hammers and nails in a play-space rooted in the belief that kids are empowered when they learn to manage risks on their own. Learn more at playfreemovie.com.
The award-winning documentary, NaturePlay – Take Childhood Back film – is an inspiring Education journey to the Nordic North in a cinematic portrait of childhood, education and play. Filmed in Denmark, Norway and Sweden and the USA, NATUREPLAY portrays the Scandinavian method of teaching, living and enjoying nature, juxtaposed with the high stakes/high stress American testing Edu culture. The film, which features Matt Damon, has won seven international awards, including one for Cinematography and a Global Humanitarian Award. Learn more at natureplayfilm.com.
The evening concluded with a post-film Q&A panel discussion.
Please direct questions to Leigh MacDonald Rizzo, 607-319-4203, or leigh@ithacachildrensgarden.org.