1. Now Hiring for SUMMER 2018 * Apply Now!
2. TOUGH TURTLE is APRIL 21. The time to get ready is now!
3. Working on taxes? ICG's EIN is 52-2291247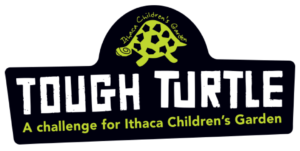 ---
Ithaca Children's Garden is an award-winning 3-acre public children's garden designed for kids, enjoyed by all, and driven by a mission to inspire the next generation of environmental stewards.
First time to Ithaca? Make sure ICG is on your itinerary.  ICG welcomes ALL visitors EVERY day.
ALWAYS FREE   |  OPEN EVERY DAY  |  DAWN TO DUSK
"This is the most beautiful thing I have ever seen." -2017 visitor from Waldorf, MD