1. New Spring Programs: Salad Farmers & Nature Play Corps After School
2. TOUGH TURTLE is Saturday! Are you ready?
3. Employment Opportunity: Assistant Camp Director
4. Micro-CSA is back!  Sign up your share today.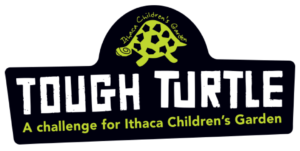 ---
Ithaca Children's Garden is an award-winning 3-acre public children's garden designed for kids, enjoyed by all, and driven by a mission to inspire the next generation of environmental stewards.
First time to Ithaca? Make sure ICG is on your itinerary.  ICG welcomes ALL visitors EVERY day.
ALWAYS FREE   |  OPEN EVERY DAY  |  DAWN TO DUSK
"This is the most beautiful thing I have ever seen." -2017 visitor from Waldorf, MD