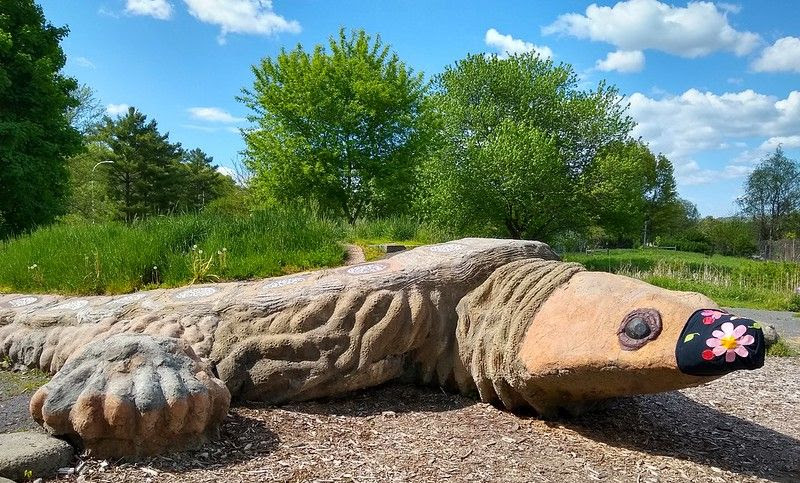 Gaia needs a haircut!
We are in need of a few Magnificent Mowers to help keep the Garden beautiful and safe for everyone. We are in need of volunteers who are able to commit to coming in once 1-2 times per month to help us with summer mowing and string trimming the Garden. All volunteers will receive their choice of a sweet ICG t-shirt or stylish cap.
We are looking for:
Mowers: Cut the ICG grass! Ideally, the volunteer would be able to bring their own riding lawn mower to mow the large areas of the Garden. However, this task can also be done with ICG's self-propelled mower (it will just take longer). Count on 1-1.5 hours with a rider; 2-3 hours with a push mower.
Detail Push Mowers: Use ICG's self-propelled mower to mow the areas of the Garden not reachable by a riding mower. Typically, the detail mowing takes 1.5 hours.
String Trimmers: Use ICG's – or your own – gas powered weed whacker to trim around edges, picnic tables, benches, signs, sheds and other locations needing a close shave. Typically takes 1 hour.
Requirements:
Physically capable of mowing or string trimming in various weather conditions, including heat and humidity.
Experience operating mowing and trimming equipment.
Comfort working independently.
Ability to commit to a schedule of volunteering 1-2 times a month June-October/November.
Must be an early bird as mowing needs to be finished by 9 am.
---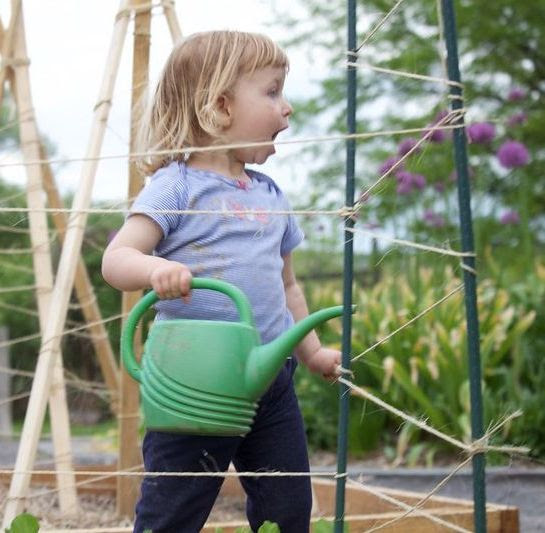 Help ICG feed those in need
This season, ICG is growing produce in our 6,000 sq kt Kitchen Garden to donate to Friendship Donations Network to support food security in Tompkins County.
To help make this happen, we need a few dedicated volunteers to commit to watering our vegetables once a week. Early morning availability is preferred, and volunteers get a sweet stainless steel ICG water bottle or t-shirt!
---
All volunteers will receive an overall orientation to the Garden, relevant training, and COVID safety rules and regulations. Further, recommended sanitation will be provided by ICG and volunteers will be expected to comply with state and local guidance. If you don't have a mask, one will be provided.
If you are interested in any of the above volunteer positions, please reach out to Jean Gerow at jean@ithacachildrensgarden.org