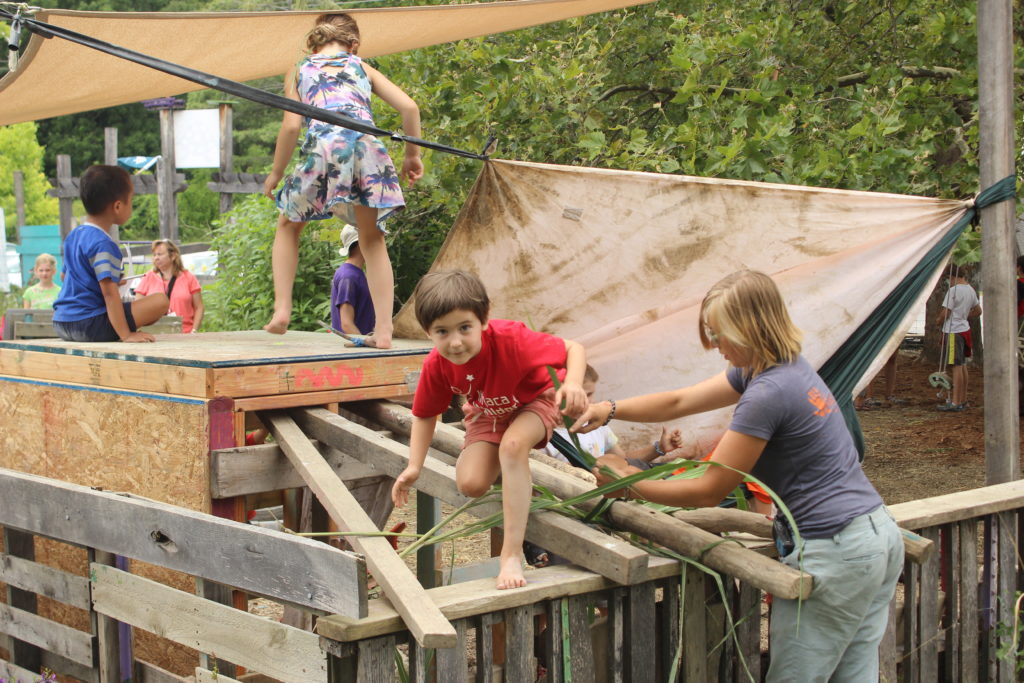 An exciting new minor in the field of playwork has been approved at Bloomsburg University and will be available beginning in Fall 2018. Playwork is a foundational principle of ICG and focuses on the value of nature-based and adventure play that allows children to learn naturally and creatively. This formal Playwork educational program would be the first of its kind in America despite its strong presence in Europe, Scandinavia, and Japan.
Bloomsburg's Playwork Minor consists of six college-level classes, two of which are field-based. Inquiries have been made about connecting students of this minor to ICG to help them complete the field-based learning portion of the curriculum.
The minor is made possible through an international collaboration between Bloomsburg University and Leeds Becket University in the United Kingdom, the premier Playwork degree program in the world, and has been endorsed by Skills Active, the premier Playwork accrediting body in the United Kingdom. Take a glimpse at the Leeds Becket playwork course that inspired Bloomsburg's new program.
Questions about the new minor should be directed to Professor Michael Patte by phone at 570-389-4026, or via email.