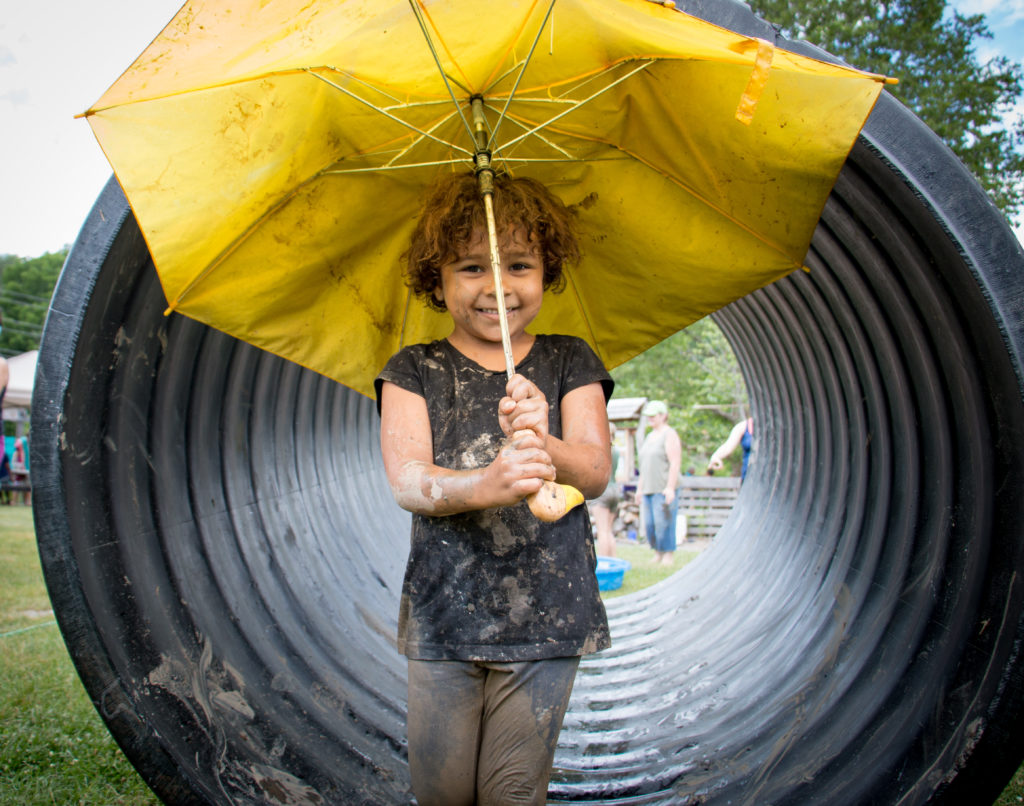 "This is the best day ever!" We love to hear this at Ithaca Children's Garden.
Children who are playing outdoors are children who are learning, growing, and forming a lasting friendship with the living world. No matter what struggles a young person may be facing, she is free to be a kid at Ithaca Children's Garden.
ICG relies your help to keep the Garden and the families that grow there, thriving. And this year, our supporters really delivered.
Some gave to remember someone special. Some gave for the first time, or increased your gift. Many gave again, after many consistent years of supporting ICG. All gifts up to $25,000 made before December 10th were generously doubled by the Triad Foundation. Some called or made a special trip to hand-deliver a check to be sure it arrived in time. Many gave locally, and some gave from out of town. Some gave in the name of a staff member or volunteer. Some called friends and asked them to give. Some sent their check in right away. Some took their time. Some wrote love notes or words of encouragement to accompany their gift. Two drew pictures. One of you even gave twice to make sure we met the match goal in time. Every single gift was appreciated with heartfelt gratitude, no mater why, how, or how much was given.
When you see something good happening at ICG in the coming year, we hope you take pride in knowing YOU powered it.
As ICG's educational impact and site infrastructure grows, so does the cost to operate. Please consider supporting the Garden if you have not already given so that we can continue to improve our site and ability to impact more families and children in meaningful ways.
Please make your generous gift today. Every contribution matters, and reinforces to our hardworking team that you believe in the impact we are making…together!
Most importantly, your support gives one of the best gifts that can be given: The best day ever.
Learn more about how to contribute to the Garden's growth, or take action and