Gaia Circle in the Garden is for middle school aged grrls of all kinds: those who love their girl selves, those who are uncomfortable with girlness, or those for whom girlness has never felt right; those who haven't thought much about what it means to be a girl, and those who feel no gender limits at all. In addition to encouraging curiosity, respect, and gratitude for the natural world around us, Gaia Circle encourages the same attitude of exploration, respect, and care as we learn about ourselves with each other.
Gaia Circle is a FREE program for 6-8th graders. The program meets virtually on Fridays from 3:30-5:30 pm from May 1 – June 12. REGISTER HERE.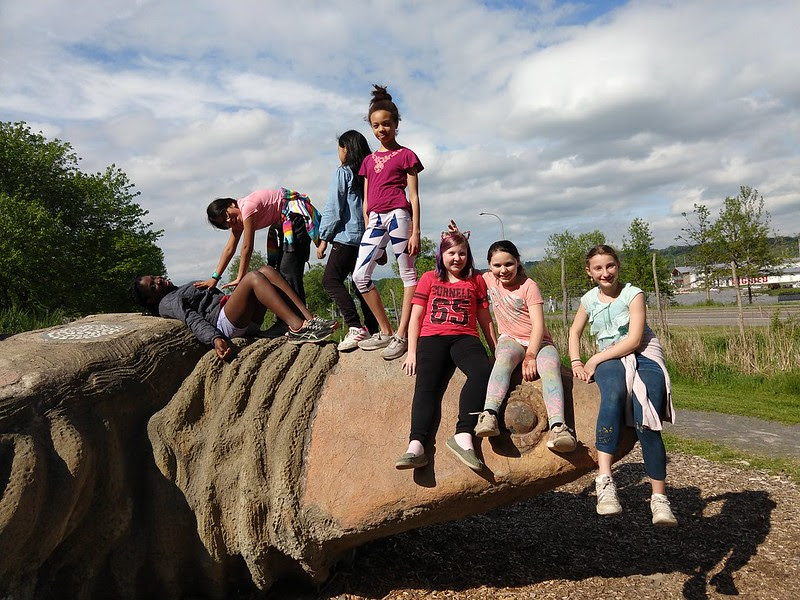 Even though we can't be at Ithaca Children's Garden, we will still reflect on the theme of change and have lots of hands-on activities for you to do at home and share with each other: gardening, ecology, bugs, birds, STEM and stems, personal reflection, art, writing, cooking, and — most especially — time TOGETHER.

Join us from our homes as we honor the exciting and stressful changes happening in our lives and outside week to week.

Additionally, each participant will receive plants and soil to set up their own garden at home.