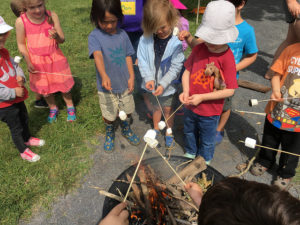 Creatures of the Night
July 1-5, no camp July 4
Let's camp out and explore the night time garden during the day!  Pitch a tent, cook over the fire, and get to know the nocturnal creatures that make their homes at ICG.  Discover what's going on in the garden while you're sleeping.
---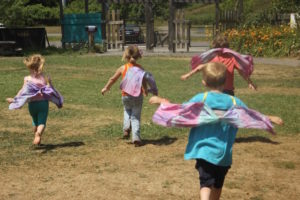 Garden Magic
July 8-12
An enchanted week at the Garden full of fairies and elves, potions and spells. Let your imagination guide you through five days of magical adventures.  Mix potions, weave wands, make fairy wings, search for fairy houses, and more.
---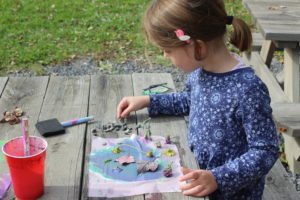 Art Around the World
July 15-19
Hop aboard! We're going on an artistic adventure around the world.  Let's spin the globe and discover new and exciting places, making art along the way.
---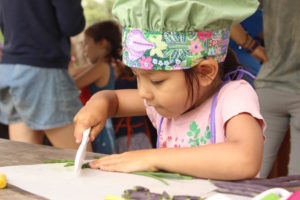 Veggie Garden Chefs
July 22-26
It's harvest time! Let's discover the colors, textures and flavors of the fruits, vegetables, and herbs growing at ICG. We'll pick vegetables from the garden and cook a tasty snack each day, and leave lots of time for child-led play.
---
Going Buggy
July 29 – Aug 2
Can you hear that buzz?  Something buggy is going on at the Garden.  Join us on an insect safari where we'll discover what's going on deep in the meadow, under the leaves in the veggie garden, and buried in the compost.
---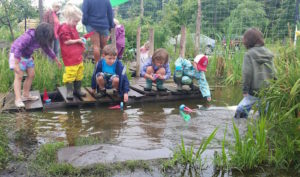 Water Wonders
Aug 5-9
Jump on in for a week of water fun.  Stomp in puddles, explore the pond, tend to tadpoles and other water creatures.  Art, science, and fun all with a sprinkle, shower, and splash.
---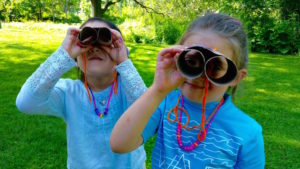 Birds of a Feather
Aug 12-16
Flap, swoop, and glide into a week full of bird exploration. Find all the hiding places at ICG where bird eat, rest, and play.  Build nests, make bird feeders, explore feathers and more.
SaveSave
SaveSave
SaveSave