Three of ICG's most popular camps: Garden Magic, Art in the Garden, and Forts, Dens, & Hideouts will be offered twice this summer to accommodate more children who would like to take part. When you register you'll be ask to specify the week that works best for your schedule.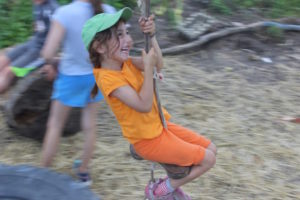 Nature Play Corps: Adventure
July 1-5, no camp on July 4th
School's out — let the adventure begin! Who knows where this week will take you. Zip lines and hideouts, secret identities and forbidden forests, mad scientists and magical pixies. Bring a dash of courage, fill your pockets with imagination, and prepare for the unexpected; it's time to choose your own adventure.
---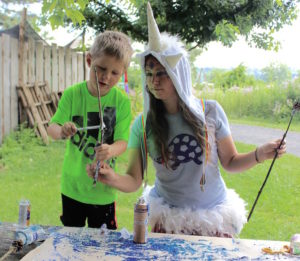 Garden Magic
July 8-12 or August 19-23
Potions and spells, fairies and elves — summer is a magical time at ICG. Let your imagination guide your through an enchanting week of small worlds and magical memory-making. Mix potions, build elf and fairy houses, and weave wands. Appropriate for all young wizards, witches, fairies, and elves. Wings and wands welcome. Please leave pet dragons at home.
---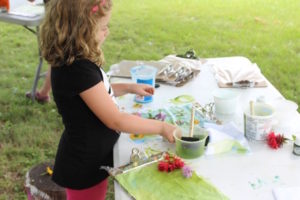 Art in the Garden
July 15-19 or August 5-9
Five days of outdoor art: collect inspiration and materials to make beautiful art in and from the Garden. Learn about natural dyes, the first form of photography, and create living sculptures and land art. In groups and individually, kids will have the opportunity to discover their muse, find their inspiration, and take their projects from concept to masterpiece.
---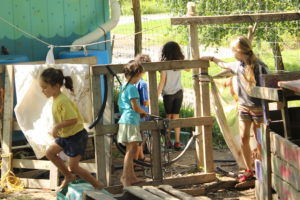 Forts, Dens, & Hideouts
July 22-26 or August 26-30
Transform the Hands-on-Nature Anarchy Zone into everything you dreamed it could be with your own two hands, your imagination, and loose parts available only this week! We'll build hideouts and forts, dig tunnels and mountains, add, change, tear down and build again. Learn about how animals & insects build their homes at ICG and try your hand at creating your own habitat. Explore your world through your ideas, body, tools, materials, and play.
---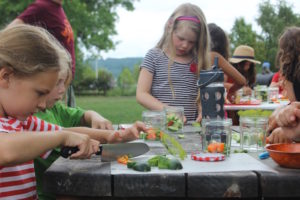 Garden Chefs
July 29- August 2
Transform the abundance of ICG's Kitchen Garden into snacks, meals, salads, dips, drinks, and desserts. Learn real cooking skills from real chefs. Master garden-favorite recipes and invent your own.
---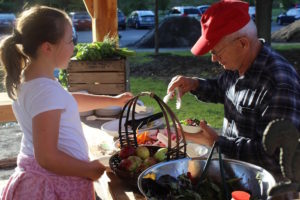 Farmers Market
Aug 20-24
Spend your days gardening, cooking, and running the ICG farm stand. Learn where the food we eat comes from, discover how it goes from the garden to our plates, and experience what the farmers market business is all about, behind-the-scenes.
SaveSave
SaveSave
SaveSave