A Spring Day with Playful Nature Explorers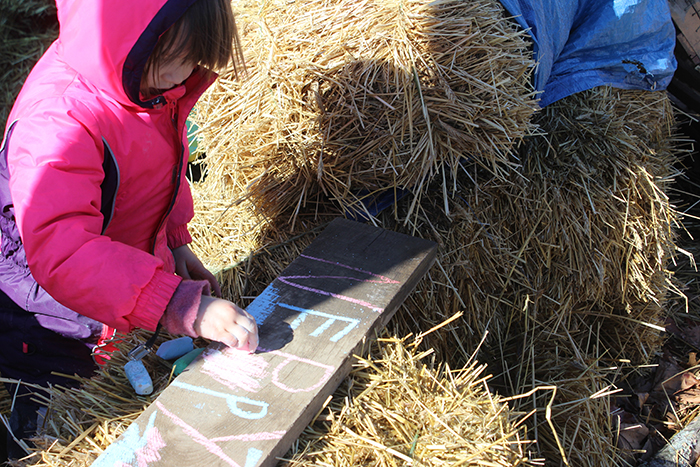 As children arrive, we explore the pond trying to spot our fish or explore the mud and puddles that pepper the Garden – anything that catches the kids' attention deserves a closer look and time spent investigating while we wait for all Explorers to arrive. Once all friends have arrived, we start circle time which always includes a sharing book or story and PN news, and some variety of singing, dancing, yoga, or games. At this point almost every morning some of (or all 6) of our little bird friends come to visit us in the Kids Kitchen. They are little, mostly brown and speckled with some white and dark brown. We often feed and observe them. (They have been visiting us since last summer and just returned last week). We then move into exploring birds and nest making, our special Spring themed discovery unit of the week. We built nests and collected nesting materials to leave by the woods for birds.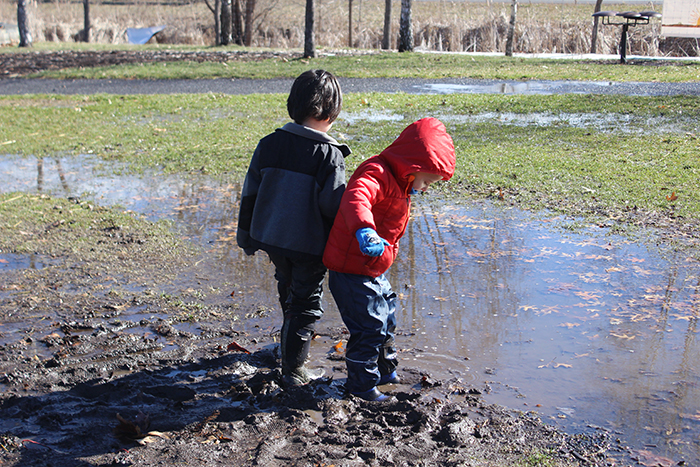 Next, we take a "biobreak," one of the many ways we honor our bodies – visiting the potty and enjoying snack time together. Once we have all been refreshed and recharged, we turn towards child-led play and exploration throughout our Garden world and surrounding areas. This play becomes anything that captures the imagination of our curious Explorers. Sometimes it's one long game or several little quick ones. On cooler spring mornings it might be a small fire for marshmallow roasting. While we enjoy a consistent rhythm day to day, no two days are alike as we allow the changing environment and the changing needs and interests of the Explorer's to be our guide.
We gather together to say goodbye, sending each other away with wishes for peace and connection to self, others, and nature, until we meet again.