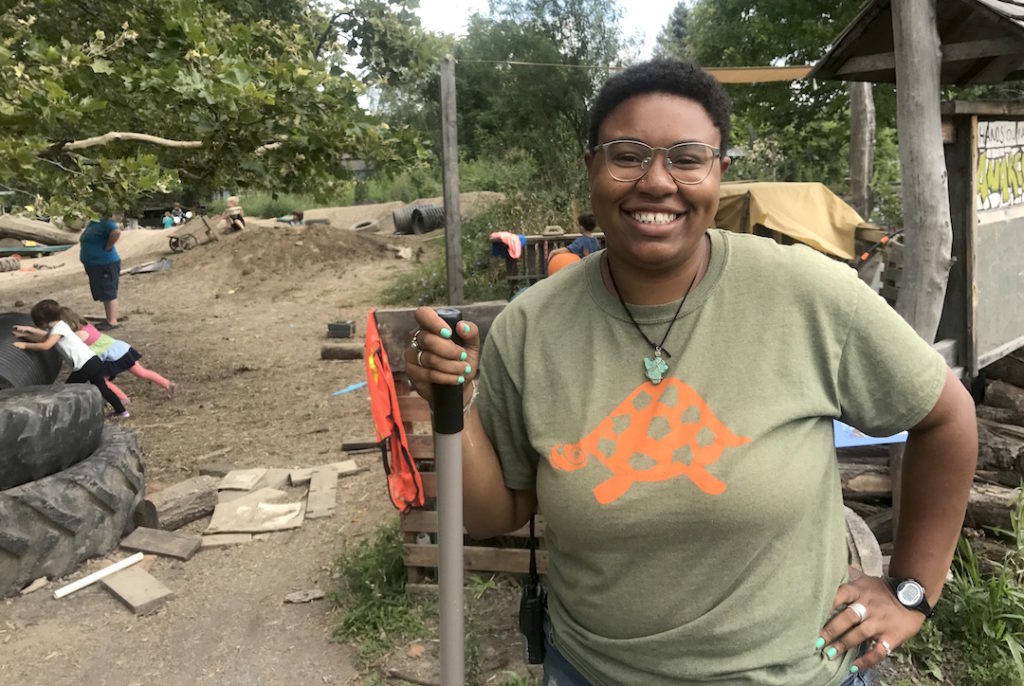 Interested in joining the ICG family? ICG seeks individuals who bring a diverse perspective and are excited about environmental education, nonprofit administration, and community growth. ICG is an Equal Opportunity Employer.
Current Opportunities
Communications & Marketing Coordinator
Ithaca Children's Garden seeks candidates for a part-time Communications & Marketing Coordinator, who handles all aspects of ICG's day-to-day communications and marketing work. This position reports to the operations manager and works closely with the executive director. The Communications & Marketing Coordinator supervises interns and works closely with all program staff. Attention to detail, excellence in communication and organization, and creativity are essential to success.
This is a 16 hour/week on average, year-round position. The compensation rate for this position starts at $15/hour and currently does not include any benefits besides what is required by law. Candidates with diverse backgrounds are strongly encouraged to apply. Here you can find the
full position description.
Summer Positions
Interested in spending your summer helping connect children to the natural world and their true selves through play and exploration?  Join ICG's passionate, motivated, and diverse team working to inspire the next generation of environmental stewards. Two weeks paid training provided prior to the program season.  Learn skills and develop competencies that span disciplines while making a difference in the lives of youth right now.
Take on a leadership role during the camp season, providing on-the-ground oversight and management of ICG's full day camp for youth ages 6-13.  Applications accepted through April 1 or until a suitable candidate is found.  Please use our online application form.
The following are positions available to work study eligible students or those interested in an academic credit or unpaid internship.
Horticulture Intern
Marketing & Communications Intern
Development & Fundraising Intern
Non-Profit Administration Intern
Development & Fundraising Intern
Help ICG cultivate and steward our friends and supporters in a variety of strategic and creative ways, from writing innovative thank you notes and connecting with corporate sponsors to developing multi-media strategies for expressing gratitude and engaging new supporters. Consider applying if you are organized, creative, and want to gain valuable nonprofit and fundraising skills.
Playful Nature Preschool Intern
Work with ICG's Playful Nature Preschool program as an assistant coordinator. Plan lessons, handle administrative tasks, interact with the children. Must be a federal work-study recipient to receive compensation. 10-20 hrs/week, schedule flexible.
Marketing & Communications Intern
Non-Profit Administration Intern
Development & Fundraising Intern
SaveSave
SaveSave