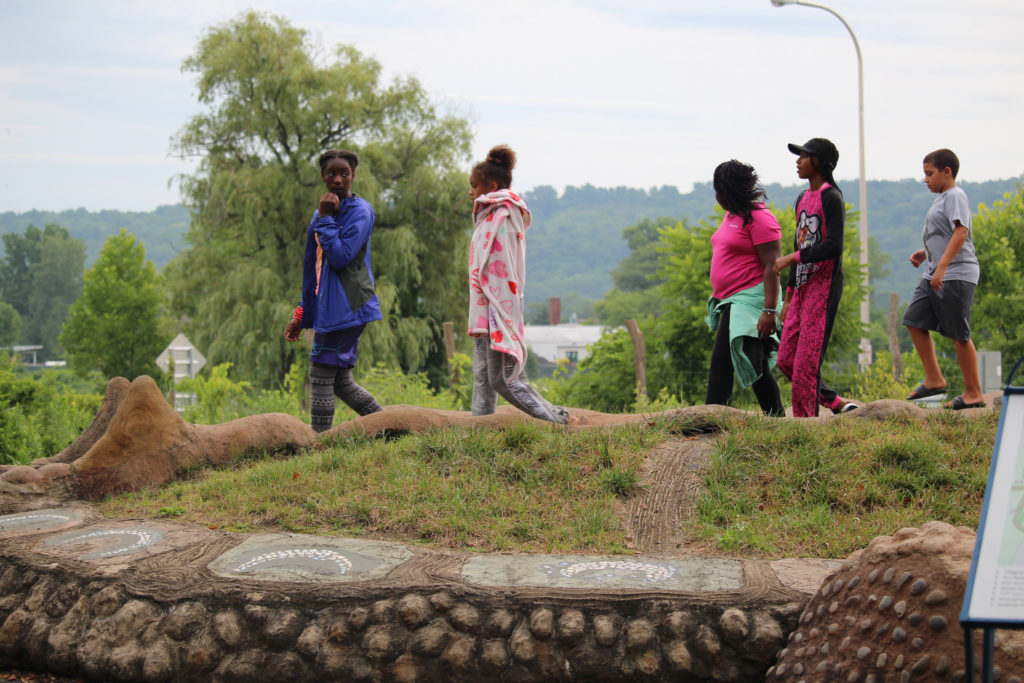 Last Thursday evening, ICG came alive with GIAC (Greater Ithaca Activities Center) campers exploring the Garden, playing games, making s'mores, and sharing stories around the camp-fire. Another highlight of the night was a U.S. Fish and Wildlife lead interactive lesson! After pitching their tents and enjoying a delicious grilled chicken dinner with corn on the cob, potato salad, and garden-grown greens, campers settled in for a good night's sleep under the stars. For many of them, this was their first night sleeping outside.
Thank you to GIAC – especially the intrepid counselors- for entrusting the children in their care, and their own night of sleep, to ICG. We had a wonderful time playing with and learning with you all. This is the second annual GIAC campout at the Garden; we were delighted to see returning campers, and welcome new friends to experience ICG after (and before) hours.
We would also like to thank U.S. Fish and Wildlife Service, Cornell Outdoor Education, Wegmans, the Ithaca Police and Fire Department, and Full Plate Collective for their donations and support of this event.